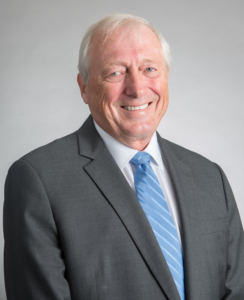 The Canadian Mining Hall of Fame was conceived by the late Maurice R. Brown, former editor and publisher of The Northern Miner, as a way to recognize and honour the legendary mine finders and builders of a great Canadian industry. The Hall was established in 1988. For more information about the extraordinary individuals who have been inducted into the Hall of Fame, please go to their home website: http://mininghalloffame.ca/
The remarkable success and longevity of Agnico Eagle Mines owes much to Eberhard ("Ebe") Scherkus, a multi-faceted geologist and professional engineer with an impressive track record of achievement. He joined the company as a project manager in 1985, became chief operating officer (COO) in 1998, and was president and COO from 2005 until he retired in 2012.
During this period he transformed Agnico Eagle from a regional single-mine company into a top-performing global gold producer with nine mines in Canada, Finland and Mexico. He also earned a reputation as a generous career mentor, environmentally responsible industry leader, and a builder of bridges with Indigenous Peoples and other stakeholders in Canada and abroad.
Born in Germany, Scherkus came to Canada as an infant and was raised in Val-d'Or, Quebec. He earned his B.Sc. Geology from McGill University in 1975, and worked for several companies before joining Agnico Eagle. The company was then headed by legendary founder Paul Penna, who needed a technical team to turn around a struggling, low-grade open-pit mine with limited reserves. Continue Reading →