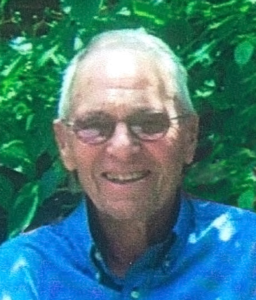 The Canadian Mining Hall of Fame was conceived by the late Maurice R. Brown, former editor and publisher of The Northern Miner, as a way to recognize and honour the legendary mine finders and builders of a great Canadian industry. The Hall was established in 1988. For more information about the extraordinary individuals who have been inducted into the Hall of Fame, please go to their home website: http://mininghalloffame.ca/
The greatest discoveries are transformative, and Brian Meikle is one of only a few modern-era geologists who achieved this pinnacle of success. In the 1960s, he contributed to the discovery and development of the Camflo gold mine in Quebec, and later was part of a talented team that made it a cornerstone of growth for Barrick Gold (formerly American Barrick). In the early 1980s, he recognized the potential of the Mercur gold mine in Utah, which became a key link in the evolution of Barrick.
Meikle's crowning achievement was the 1986 Goldstrike discovery in Nevada, which grew to approximately 60 million ounces of gold reserves and resources in several deposits. Goldstrike propelled Barrick into the world's largest gold miner and generated immense wealth that has flowed back to benefit Canadian companies, shareholders and society.
Born in Montreal, Meikle returned to Canada from California as a post-graduate student. He earned an MSc degree (geology) from McGill University in 1955, followed by his PhD in 1959. He was the recipient of McGill's Logan Gold Medal in 1958, awarded to the graduating student who stands highest in the First Class Honours list in Geology.
http://www.pendaproductions.com/ This video was produced by PENDA Productions, a full service production company specializing in Corporate Communications with a focus on Corporate Responsibility.
In 1962, Meikle joined Camflo Mines and was instrumental in discoveries that made the mine and the company. He spent 22 years with Camfl o in diverse roles, including mine manager and vicepresident of operations. In 1984, Peter Munk acquired Camflo for American Barrick and also gained a dream technical team to help realize his dream of creating a major gold producer.