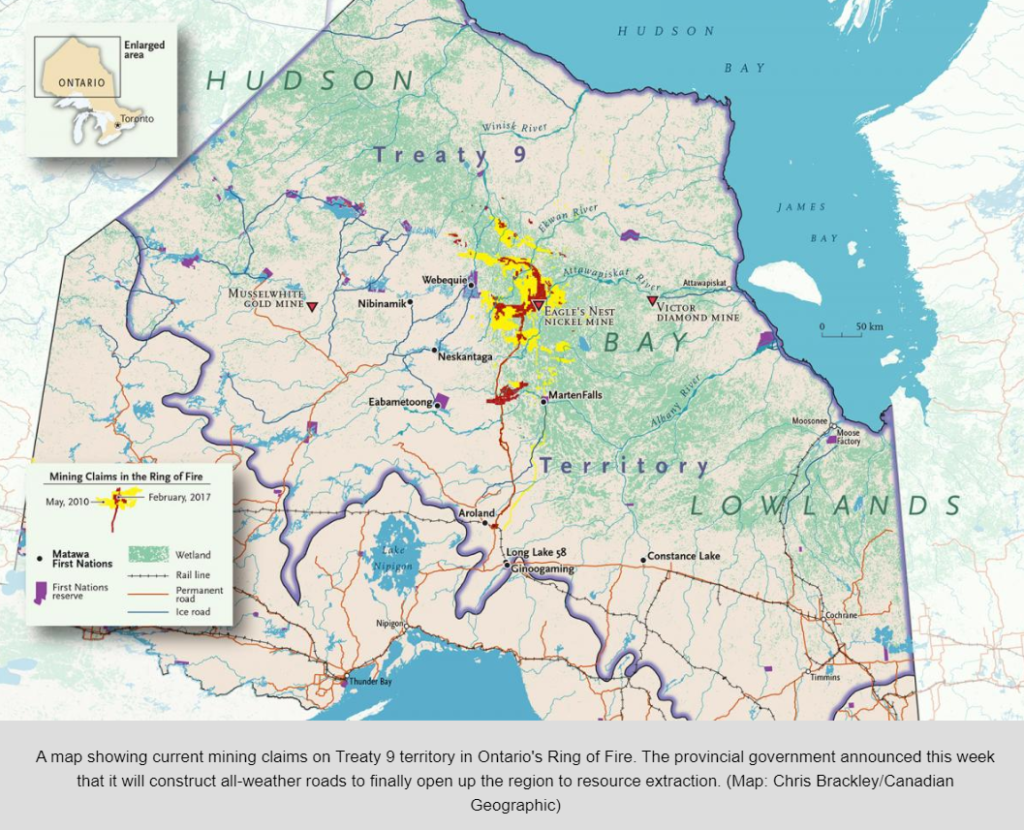 A recent commentary linking Neskantga's water crisis to the proposed Ring of Fire mining development in Northwestern Ontario's Far North made little sense except to further delay environmental assessments (EAs) for vital road infrastructure and enormous economic opportunities for the region's impoverished Indigenous people. First and foremost, the fact that Neskantaga – with an on-reserve population of slightly less than 300 people – has not had potable water for an astonishing 25-years is a national disgrace.
Almost 150 years ago, Canada was small little country of around five million people and was able to build the longest railroad in the world, at that time, from Ontario to British Columbia, through some of the harshest geography on the planet in less than five years – 1880-1885.
And yet today, a G-7 country with a $2 TRILLION economy is unable to fix ALL the broken water systems in First Nations' communities across the country in a similar time-period?
Not only does this reflect on the incompetence inside the federal government but it also damages the country's international reputation and demonstrates Trudeau's "reconciliation mantra" as nothing but pious hypocrisy.
However, one can understand Neskantaga's consistent opposition to the Ring of Fire mineral developments when their water quality issues have not yet been resolved. Considering one of the community's key advisors is a committed former Greenpeace, anti-mining activist, I suspect that opposition will not disappear once their water crisis is finally over. Continue Reading →