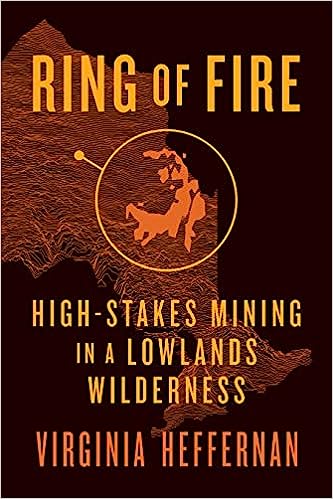 Click Here to Order Book: https://amzn.to/3FVk4hK
A valuable discovery under the world's second-largest temperate wetland and in the traditional lands of the Cree and Ojibway casts light on the growing conflict among resource development, environmental stewardship, and Indigenous rights
When prospectors discovered a gigantic crescent of metal deposits under the James Bay Lowlands of northern Canada in 2007, the find touched off a mining rush, lured a major American company to spend fortunes in the remote swamp, and forced politicians to confront their legal duty to consult Indigenous Peoples about development on their traditional territories. But the multibillion-dollar Ring of Fire was all but abandoned when stakeholders failed to reach a consensus on how to develop the cache despite years of negotiations and hundreds of millions of dollars in spending. Now plans for an all-weather road to connect the region to the highway network are reigniting the fireworks.
In this colorful tale, Virginia Heffernan draws on her bush and newsroom experiences to illustrate the complexities of resource development at a time when Indigenous rights are becoming enshrined globally. Ultimately, Heffernan strikes a hopeful note: the Ring of Fire presents an opportunity for Canada to leave behind centuries of plunder and set the global standard for responsible development of minerals critical to the green energy revolution.
EXCERPT: Ring of Fire – Geological Richness on a World-Class Supersize Scale – by Virginia Heffernan
Geologists now speculate that the only way Nemis's ring could contain so much mantle-derived (or ultramafic) magma and metal is if some cataclysmic geological event, such as two continents colliding or separating, had cracked open the basement rocks….
Now cast your mind back 2.7 billion years. The crust is splitting apart just west of the current imprint of Hudson Bay. The crust is thinner and the core hotter than now, creating a lot of melted mantle with nowhere to go. So as soon as a rift opens up, the restless magma lets loose and ascends….