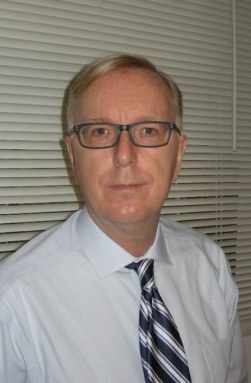 stan.sudol@republicofmining.com
Stan Sudol is a Toronto-based communications consultant/mining strategist and speech writer.  He has given keynote addresses at conventions such at the Ontario Prospectors Annual Symposium and other mineral sector events.
Mr. Sudol writes a freelance mining column for the Sudbury Star, is occasionally published in the national media including the Toronto Star, National Post, Huffington Post and Globe and Mail and regularly comments on CBC Radio about mining issues, especially the Ring of Fire.
His most recent television appearance was on TV Ontario's The Agenda where he participated in a panel discussion on mining: http://bit.ly/2rYxtkB
His most recent column in the Toronto Star is titled "Mines Create Indigenous Middle-Class in Nunavut, Not in Ring of Fire": http://bit.ly/2vp5Kvf
A past column in the national media was a Financial Post piece about federal infrastructure investments in the Ring of Fire: http://bit.ly/1UYbukF
A recent essay titled "The Top Ten Mining Men in Canadian History"  has been widely published online and in print – including the February issue of the Canadian Mining Journal – and can be view here: http://bit.ly/2gLWkjj
He is publisher and editor of the mining news aggregator website – www.republicofmining.com – a "Huffington Post" of the mineral sector.
He has also recently established a Canada Mining History Facebook page to highlight this country's extraordinary mining past, especially since Canadians are celebrating the 150th anniversary of confederation in 2017: https://www.facebook.com/Canada-Mining-History-1165295960193399/
Mr. Sudol's strategic communications and policy skills and speechwriting expertise have been used in a number of Government of Ontario ministries including Finance, Aboriginal Affairs. Transportation and Northern Development and Mines as well as many mining companies such as Inco/Vale, Xstrata/Glencore Nickel and Teck.
In mid-2009, a significant accolade was paid by Environics Research Group who interviewed Mr. Sudol for insights on mining and natural resources issues.   They consider him an "opinion leader on issues related to mineral exploration and development by virtue of their work and writings on the subject over the years."
He was born and raised in Sudbury, Ontario, the richest mining district in North America and among the most significantly strategic in the world. Surrounded by neighbours and family who worked in the mines, mills, smelters and refineries of one of the largest integrated nickel complexes on the planet, it was only natural that he took an interest in the mining industry.
Mr. Sudol worked for Inco Metals Clarabell Mill for one year before going to college and spent one summer working underground at that company's Frood-Stobie Mine.
He is a passionate supporter of the mining industry and its ability to create enormous wealth and alleviate poverty, especially in Canada's northern Aboriginal communities.
His most recent CBC Radio interviews can be accessed here:
http://www.cbc.ca/news/canada/sudbury/programs/morningnorth/reaction-to-ontario-auditors-general-s-slamming-report-on-mining-ministry-1.3348908
and  http://www.cbc.ca/player/play/2678464492/
and http://www.cbc.ca/player/play/2660705563
A recent two part column in the Sudbury Star titled "Mining Marshall Plan for the Ring of Fire can be accessed here:
http://www.thesudburystar.com/2015/07/10/bring-on-the-mining-marshall-plan
http://www.thesudburystar.com/2015/07/12/bring-on-the-mining-marshall-plan
A recent appearance on The Agenda with Steve Paikin:
http://republicofmining.com/2015/03/13/northern-ontario-iroquois-falls-small-town-shut-down-the-agendas-steve-paikin-interviews-michael-shea-jamison-steeve-madge-richardson-and-stan-sudol-march-11-2014/
Other columns include: Two-part series on the commodity super-cycle, before the current downturn, and a possible stainless steel industry for Ontario:
http://www.thesudburystar.com/2013/08/31/accent-ring-of-fire—from-ore-to-steel
http://www.thesudburystar.com/2013/08/30/strategic-chromite-and-the-commodity-super-cycle
A previous two-part Sudbury Star column gave an overview of Sudbury's many mining clusters that will bring enormous prosperity to that community and the need to consolidate Ontario's post secondary mining programs at Laurentian University and create a "Harvard of Hardrock Mining":
http://www.thesudburystar.com/2015/02/07/accent-laurentian-as-harvard-of-hardrock-mining-2
http://www.thesudburystar.com/2015/02/09/sudbury-needs-premier-needs-to-act-boldly
He has also been published in a variety of other Canadian and Australian print/web media including the Ottawa Citizen and Australian Mining Monthly as well as routinely appeared on TV Ontario's The Agenda with Steve Paikin.
http://opinion.financialpost.com/2011/12/06/far-north-mischief/
http://www.thestar.com/opinion/editorialopinion/article/998685–rails-to-the-ring-of-fire .
Mr. Sudol's pro-mining blog called: www.republicofmining.com has garnered international recognition.
An Australian-based Mining IQ, a mining guide and international learning and communications portal,  put RepublicOfMining.com on its list of Top 10 Mining Blogs, one of only two Canadian sites to be included.
Mining IQ says, "This blog [RepublicOfMining.com] aims to build awareness among the media, the general public and political decision makers about the economic and social benefits of sustainable mining practices in the 21st Century. It has a really admirable mission statement and it rings true with the content on the site."
Mining IQ continues, "We especially like the variety of categories available on the site with commentary from aboriginal mining to mining education and from women in mining through to green mining. Stan Sudol has hit the nail on the head with his enlightened approach."  For the entire top 10 mining blog list: http://www.miningiq.com/mining/articles/mining-industry-blogs-the-pick-of-the-crop-reveale/
The company has not done a Top Ten Mining blog list since than.
In a previous Toronto Star article on QuadraFNX's new mine project in the Sudbury Basin, business reporter Lisa Wright quoted Mr. Sudol and highlighted the popularity of RepublicOfMining.com: http://www.thestar.com/business/article/1008142–victoria-s-secret-has-eyes-popping-in-canada-s-mining-industry .
The Canadian Business Ethics Research Network blog stated that RepublicOfMining.com is "The ultimate mining database" It continues, "A new blog is fast becoming a go-to resource for professionals and academics involved in the mining and resource extraction industries….Republic of Mining has in fact become a large, well-research repository for articles and information about Aboriginal mining issues within Canada and abroad."
Dick DeStefano, Executive Director of the Sudbury Area Mining Supply and Service Association(SAMSSA) says,
"RepublicOfMining.com is an excellent resource for our mining supply and service technology clients and the historical profiles and latest information is an important asset in gathering intelligence on all facets of mining globally. Should be read by anyone in the mining business. Stan Sudol has done and is doing an admirable job in keeping us informed."
RepublicOfMining blogger Stan Sudol was the keynote dinner speaker at the Ontario Prospectors Association Sudbury Geoscience Symposium in November 2012 and 2011. The following links bring you to both speeches:
http://republicofmining.com/2012/11/07/ontarios-new-mining-act-the-good-the-bad-and-the-very-very-ugly-by-stan-sudol-november-6-2012/
http://republicofmining.com/2011/11/09/lucky-sudbury-far-north-act-and-mining-industry-terrible-image-speech-%e2%80%93-by-stan-sudol-november-8-2011/
During 2009/2015, Mr. Sudol was invited four times as a guest on TVO's flagship current affairs program The Agenda with Steve Paikin to discuss northern Ontario economic and mining issues. One of those appearances was for a one-on-one 12-minute interview with Mr. Paikin on the continuing mining strike in Sudbury.   http://bit.ly/1eM6db9
In 2006, at the request of the Mayor of Greater Sudbury, Mr. Sudol produced a politically, high-profile policy document "Claiming Our Stake! Building a Sustainable Community" as a community response to the foreign takeovers of the two key local mining employers, Inco and Falconbridge. The policy document outlined local expectations from the new owners, as well as provincial and federal economic initiatives to enhance Sudbury's globally significant cluster of mining expertise:
http://republicofmining.com/2008/10/02/claiming-our-stake-building-a-sustainable-community-part-1-of-3-stan-sudol/
http://republicofmining.com/2008/10/02/claiming-our-stake-building-a-sustainable-community-part-2-of-3-stan-sudol/
http://republicofmining.com/2008/10/03/claiming-our-stake-building-a-sustainable-community-part-3-of-3-stan-sudol/
He also has a keen interest in Canada's mining history and feels educational facilities and media have done a very poor job of highlighting this vibrant, nationally strategic and exciting part of our past which was vital to the rapid economic growth and high standard of living we enjoy today.
Top Ten Mining Events in Ontario's History
http://www.huffingtonpost.ca/stan-sudol/ontario-mining_b_4885841.html
Inco, Nickel and Sudbury's Strategic Role in World War Two
http://republicofmining.com/2011/03/24/mining-for-victory-inco-nickel-world-war-two-by-stan-sudol-national-post-august-25-2005/