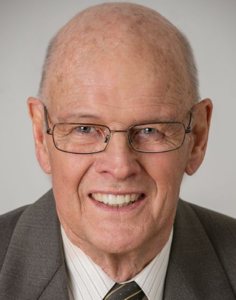 The Canadian Mining Hall of Fame was conceived by the late Maurice R. Brown, former editor and publisher of The Northern Miner, as a way to recognize and honour the legendary mine finders and builders of a great Canadian industry. The Hall was established in 1988. For more information about the extraordinary individuals who have been inducted into the Hall of Fame, please go to their home website: http://mininghalloffame.ca/
During a 39-year career with Placer Dome and predecessor Placer Development, Sandy Laird was directly involved in transforming at least 15 mineral projects into profitable mines. He was a driving force in the company's project development group, which he headed from 1988 to 1995, and was later responsible for Placer Dome's global operating and development subsidiaries.
Many of the mines were large, technically complex, and in challenging jurisdictions. Laird earned a reputation for overcoming obstacles and delivering projects to high technical, social and environmental standards. He was a team-builder and a key participant in the growth of Placer into one of the world's great mining companies before it was acquired by Barrick Gold in 2006.
Born in Invermere, BC, Laird spent several summers as an underground miner and a geologist's assistant before graduating from the University of British Columbia with a BASc in mining engineering in 1957. He joined Placer in 1960, and worked in various positions at the Craigmont mine near Merritt, BC. Placer was then considered a prime training ground for young engineers, and Laird's responsibilities increased as he quickly scaled the ranks, moving to Endako as Open Pit Superintendent in 1964.
http://www.pendaproductions.com/ This video was produced by PENDA Productions, a full service production company specializing in Corporate Communications with a focus on Corporate Responsibility.
From 1968 to 1971, he was the Resident Manager during construction and start-up of the Marcopper mine in the Philippines. During the next ten years, Laird worked in management positions in Vancouver and San Francisco, and built and managed the McDermitt mine in Nevada.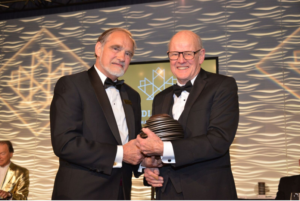 In 1981, he was transferred to Sydney, Australia, where he was responsible for the revised feasibility study and subsequent construction of the Kidston gold project in Queensland. Kidston benefitted from innovative construction techniques and sound engineering, and became Australia's highest gold producer in its fi rst calendar year.
Laird returned to Vancouver in 1985 as Manager of Design and Construction. During this period, he was responsible for the evaluation and development of the Misima mine on Misima Island in Papua New Guinea (PNG). The location of this project also required innovative concepts including the safe deposition of tailings in a deep depression on the ocean floor.
In 1988, Laird became Vice President of Project Development with immediate responsibility of the Porgera project in the remote highlands of PNG. Porgera was considered one of the most challenging projects of its time. Laird worked closely with the exploration team to find high-grade targets that made the project viable and also found innovative solutions to a series of logistical and engineering problems. Porgera went on to produce 20 million ounces of gold from 1990 to 2017, and continues to operate with two million ounces in proven and probable reserves.
Laird developed other notable projects into mines during his tenure at Placer, including Big Bell and Granny Smith in Australia, and Zaldivar and La Coipa in Chile. He was an early advocate of corporate social responsibility to ensure that local and indigenous people benefited from mining and related activities. He has served as a respected consultant, corporate director and advisor, and an adjunct professor at UBC. He is a past president (1997-1998) and life member of the CIM.