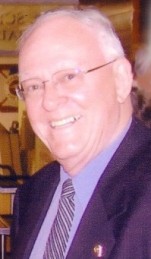 For an extensive list of articles on this mineral discovery, please go to: Ontario's Ring of Fire Mineral Discovery
The results of a single diamond drill hole announced in August of 2007 set off a massive staking rush into the muskeg swamps of Northern Ontario's James Bay Lowlands.Someone, after looking at a satellite picture of the area, came up with a name for it – the Ring of Fire.
The name quickly became a part of Canadian mining lore and today over 100 companies have holdings inside the ring.
It will take several hundred million dollars to determine whether a new Sudbury Basin type base metal mining camp is being born but the promoters' hype is that it is so.
That original hole was pulled by a junior company that, as did so many other small exploration ventures, survived ups and downs over the years.Still, Noront Resources Ltd. persevered and it appears Lady Luck has finally asked it to the dance.
What is interesting about the Noront discovery, known as the McFaulds Lake area Double Eagle Project, is that the Aug. 28, 2007 announcement merely hinted at a big find.