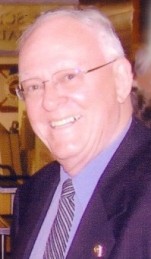 The Ontario government appears to be boxing itself in when it comes to the issue of map staking.
While large Canadian mining companies and some bureaucrats in the Ministry of Northern Development and Mines (MNDM) favour map staking over the traditional method of acquiring Crown land with the possibility of a mineral resource, prospectors and most small mining companies are opposed.
Actually going into the wilderness and physically walking the boundary of a mining claim, known as ground staking, generates a great deal of wealth for several sectors of the economy.
On the other hand, under map staking, a company or an individual can sit at a computer and pick out the land desired. Upon paying the ministry its fees, the company or the prospector has acquired temporary title to the land.
It must be noted under map staking, a company in Russia or a geologist in South Africa would be able to stake several hundred, or even several thousand, claims if the bill could be paid over the internet.
While the province is considering map staking for south of the French River and the debate over its value has raged over that point, there is another aspect to the situation.
Ontario also has pondered bringing in map staking for the North.
To do so would acerbate a controversy that has caused a break in relations between Aboriginals and the government.
Many chiefs want an end to all mineral exploration in their areas. Several ugly confrontations have occurred in the bush and recently seven Aboriginals were jailed for contempt of court for attempting to block diamond drilling in disputed areas after judges allowed the drilling to proceed.
That was bad but imagine the uproar if a Brazilian or Irish company was trying to drill on some claims it map staked.
It would be an international crisis that would rock both Queen's Park and the House of Commons.
Some bands not only want to be told when a mining company plans to conduct exploration, they want to know what is happening when staking is planned.
Naturally, no prospector or company is going to tell anyone that a piece of ground is of interest.
Not even the government knows what is going on until the prospector walks into one of its offices and informs a clerk about the ground he has staked.
Once the claims have been registered, the knowledge is made public and anyone can go into the bush and tie up the surrounding ground.
That is how a "staking rush" occurs.
What with some Aboriginals taking mining course, acquiring a prospector's licence and working in other sectors of the mining industry, telling a native band which land interests a junior mining company would risk losing it.
On the other hand, Aboriginals take the position that most Crown land in Ontario belongs to them and the province has no right to grant title to a prospector or mining company.
Phil Fontaine, the National Chief of the Assembly of First Nations, in a recent speech ably explains the Aboriginal position.
"The resource sector — a principal engine of Canada's economy –operates on
First Nation traditional territories.
"The federal government projects that more than $200-billion will be invested in new developments over the next 10 years. Resource companies, and the governments that issue them licences and permits, must have effective working relationships with us that attend to the interests of all parties in a fair and timely manner.
"Sustainable development arrangements and fair agreements that respect Aboriginal and treaty rights, as set out in the Constitution and elaborated by Canada's courts, are a key part of the solution.
"First of all, it is imperative that governments negotiate and resolve all of the outstanding land claims. They should also act responsibly to fulfill the duty to consult and negotiate resource revenue sharing agreements with First Nations.
"This will facilitate productive partnerships amongst First Nations, governments and the private sector to the benefit of all Canadians."
The problem is that when the Supreme Court of Canada said governments must "consult" and negotiate with Aboriginals it failed to define consult.
A company can spend many thousands of dollars buying information, hiring experts to interpret that information and spending more money with lawyers and investment houses to raise exploration funds on the stock market.
Then it is ready to send a staking crew in to the bush to acquire the land it thinks may contain something of value.
It makes no sense to undertake all that if it has to inform the closest band of its plans.
Under the ground staking system, band members might become aware of the staking activity and, if they desired, they could stake around the original claims.
This of course would not occur if map staking was allowed because the only way to find out that land has been acquired is by visiting a MNDM office or using a computer to search the ministry's data base after the claims have been recorded.
There are more than 1,300 land claims in Canada. In Ontario most areas, from part of Toronto to part of Timmins, are covered by land claims.
Only 12 per cent of Ontario is privately owned, meaning the remainder is Crown land is subject to land claims.
A law professor at the University of Western Ontario, Michael Coyle, has been quoted as saying it will take 50 years for the federal government to work its way through land claims involving it.
In Ontario, it is almost as bad.
There are three kinds of land claims in Ontario. The government states these are claims related to the fulfillment of terms of a treaty, claims arising from Aboriginal title and claims arising from the surrender for sale of reserve land.
There were 230 claims in 2007 arising from violations of treaties in Ontario but Aboriginal groups are working on many more.
While the original treaties are a federal matter, Ontario sometimes becomes part of a land claim because it controls all Crown land within its borders.
The government says: "Existing Crown uses are taken into consideration during negotiations.
"Potential impacts on existing uses are minimized as much as possible.
"For example, Crown land leases, easements, mining claims, timber allocations and other licences and permits will not be revoked during their term."
Since the Ontario Mining Act allows individuals and companies to stake almost anywhere in the province, one can see why Aboriginal groups have been calling for drastic changes to the act.
While a change to map staking in the North would be totally illogical, something must be done about the crisis in the bush.
The solution, of course, is to settle all outstanding land claims. If not, the mineral industry in Ontario could grind to a halt. Soon.
Both provincial and federal governments have been dragging their feet on this issue for over 120 years.
Fontaine says "economic development at the cost of our human rights is a non-starter. "This is not to say that we are anti-development or anti-industry.
"First Nations want to enjoy the economic benefits of resources just as Canada has.
"For example, in my recent visit to the Victor Diamond Mine and the Attawapiskat First Nation in Northern Ontario, I saw an excellent example of how the private sector and First Nations can work together in partnership.
"The mine will create hundreds of jobs, more than a decade of employment and make a significant contribution to the economies of Canada, Ontario and the First Nation."
It will but one must remember the mine owner, De Beers Canada, was allowed to stake the claims and explore them before there were direct benefits to the First Nation.
If the latest demand that even staking be cleared through the nearest First Nation, Aboriginals may have found the crowbar to break the land claims logjam.
If the government harbored the hope that map staking was the way to avoid confrontations in the bush, it appears it has made a huge mistake.
 
Gregory Reynolds is a Timmins, Canada-based columnist who writes extensively about mining and northern Ontario issues