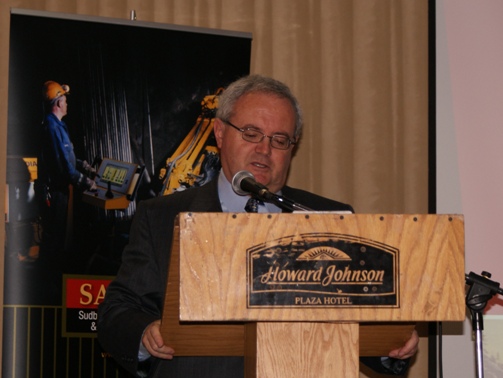 Sudbury Area Mining Supply and Services Association (SAMSSA) Speech
 
November 26, 2008
Sudbury, Ontario
CHECK AGAINST DELIVERY
INTRODUCTION
While the mining sector has seen unprecedented growth, driven by high commodity prices, it is not immune to the current economic climate.
No one understands that better than the mining community in Sudbury.
Accepting the reality of boom and bust cycles and dealing with them over the course of a century has made Sudbury's mining industry competitive and a cut above the rest.
The minerals industry knows it cannot depend solely on high commodity prices to drive business. What it can and does depend on are the perseverance and innovation that characterize the industry, at all times, good and bad.
It is the strength developed during the lean times that gives industry the efficiencies that lead to profitability during the good times.
Commodities demand has definitely slowed, but it has not disappeared.
Growth trends may recede for a while but they will not grind to a halt. 
Demand from growing countries like China and India will not evaporate.  China's GDP is still above 7 per cent.  Chinese demand for oil and most key commodities is still growing.