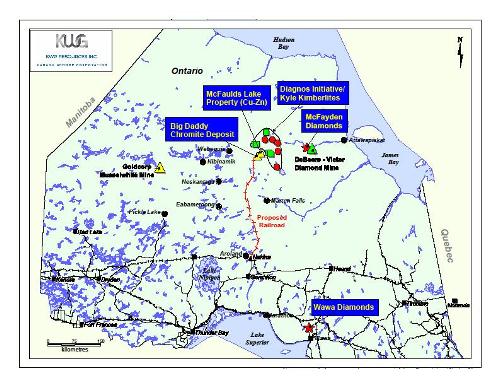 Stan Sudol is a Toronto-based communications consultant who writes extensively about the mining industry. stan.sudol@republicofmining.com
For an extensive list of articles on this mineral discovery, please go to: Ontario's Ring of Fire Mineral Discovery
"In the next 25 years, demand for metals could meet or exceed what we have used
since the beginning of the industrial revolution. By way of illustration, China needs to
build three cities larger than Sydney or Toronto every year until 2030 to accommodate
rural to urban growth. This equates to the largest migration of population from rural to
urban living in the history of mankind." (John McGagh, Rio Tinto – Head of Innovation)

Mining Watch Reputation 
Mining Watch was established in 1999 in response to the actions of Canadian exploration companies operating in Latin America and other jurisdictions in the developing world.
As stated on their website, "MiningWatch Canada … addresses the urgent need for a co-ordinated public interest response to the threats to public health, water and air quality, fish and wildlife habitat and community interests posed by irresponsible mineral policies and practices in Canada and around the world."
In contrast to many in the mining sector I find a few of Mining Watch's criticism's legitimate and they have worked cooperatively with the industry in Ontario. In 2008, Mining Watch in conjunction with the Ontario Mining Association supported the amendment of the Ontario Mining Act that enabled companies to voluntarly rehabilitation mine sites even thought they had no legal requirments to do so. 
Recently, Mining Watch has issued a report titled, "Economic analysis of the Ring of Fire chromite mining play". It was written by former Sudbury resident and well-known social activist Joan Kuyek. While the report covers a wide range of topics, I would like to focus on some important issues that have been downplayed or omitted, primarily the current state of mining, geo-politics and a history of enormous wealth creation from the mineral sector due to government infrastructure support.