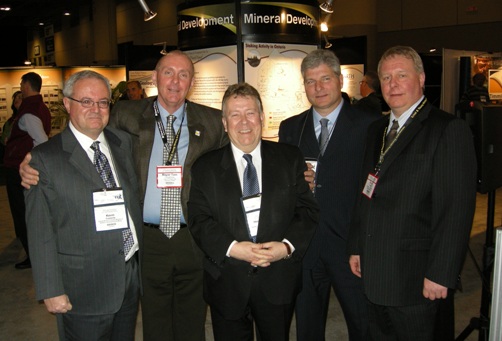 What a difference a year makes at the Prospectors and Developers Association of Canada (PDAC) annual convention, the largest on the planet. The PDAC is where the world's mining analysts, investors, prospectors, exploration managers, government representatives and anyone else connected to this industry come to meet, do business, attend lectures and of course party. There is also a large Investor's Exchange that the general public can attend to find out about the newest exploration plays or interrogate company presidents about their stock performance.
Needless to say, the mood was somewhat somber as everyone is trying to cope with commodity prices and metal demand that over the past six months have fallen off the proverbial cliff. The rapidness of the crash, along side with the unprecedented turmoil in credit and capital markets that has dried up funding for most exploration and development work has sent a legitimate fear throughout the entire junior mining sector.
A PricewaterhouseCoopers survey found that the market capitalization of the top 100 TSX-V junior mining companies plummeted from $20.2 billion on June 30, 2007 to $4.1 billion by November 2008. Investors are shunning higher risk exploration companies like the plague.