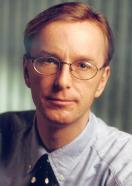 Two weeks ago during Toronto's annual mining convention, a Memorandum of Understanding (MOU) between the Assembly of First Nations (AFN) – Canada's national organization for Aboriginal people – and the Prospectors and Developers Association of Canada (PDAC) – an industry lobby group – was signed.
In a prepared speech for the MOU, National Chief of the Assembly of First Nations, Phil Fontaine said, "Two months ago, I had the opportunity to travel to the Attawapiskat First Nation to visit the community and the new Victor Diamond Mine…I was very impressed with De Beers' commitment to working closely with Attawapiskat. This kind of economic development is bringing hope to so many people who are desperate to provide for their families."
Patricia Dillon, the previous President of the Prospectors and Developers Association of Canada, stated, "The deliberations and discussions leading up to the signing of this MOU have been undertaken with much goodwill on both sides. This historic document formalizes a relationship that has been flourishing for some time and lays a framework for the mineral industry to work cooperatively with First Nations and aboriginal communities."
This agreement sends a tremendously strong message to governments and the environmental movement that Canada's top Aboriginal leadership supports and wants to expand sustainable mining developments when proper consultation and economic agreements are implemented.