PDAC 2016 – Enviromental & Social Responsibility Award – Lucara from PENDA Productions on Vimeo.
http://www.pendaproductions.com/ This video was produced by PENDA Productions, a full service production company specializing in Corporate Communications with a focus on Corporate Responsibility.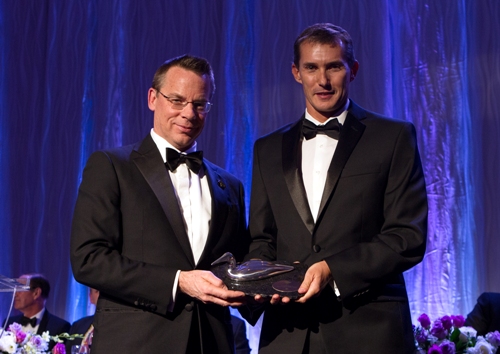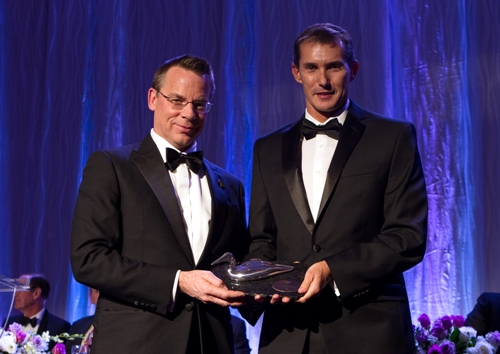 This award honours an individual or organization demonstrating outstanding initiative, leadership and accomplishment in protecting and preserving the natural environment and/or in establishing good community relations during an exploration program or operation of a mine.
Lucara Diamond Corp.: For its stakeholder initiatives, community engagement and focus on sustainable practices and long-term benefits at their Karawoe mine in Botswana.
Lucara Diamond Corp. has committed to responsible development of its assets and operations, and has structured itself with long-term success in mind. It began publishing Global Reporting Initiative compliant sustainability reports in 2012 to ensure its performance was documented and communicated transparently to stakeholders.
The diamond producer has two principal assets: the Karowe mine in Botswana, which recently discovered the second largest diamond on record, and the Mothae project in Lesotho. Soon after acquiring the deposit in Botswana in 2010, Lucara Diamond embarked upon an intensive stakeholder mapping and engagement exercise to ensure community members had a voice in each phase of asset development.
Feedback was instrumental in the decision to house its employees in the community, rather than behind fences on site, the design of local hiring and procurement processes, and even the naming of the mine which emerged from a local school competition.
The workforce at Karowe is comprised of 96 per cent Botswana nationals. Lucara Diamond aims to continue building strong ties with local communities and government authorities to strengthen and expand its innovative partnerships for a positive and lasting legacy. Lucara Diamond entered into a voluntary agreement to contribute a percentage of its annual revenue to the Lundin Foundation, a philanthropic organization supported by a number of publicly-traded natural resource companies committed to the highest standards of corporate responsibility.
From the perspective of the Karowe community, Lucara Diamond's multi-faceted, nuanced approach to responsible mining has made a lasting contribution to improving quality of life, creating economic opportunities and contributing to sustainable development.