PDAC 2016 – Skookum Jim Award – Darrell Beaulieu from PENDA Productions on Vimeo.
http://www.pendaproductions.com/ This video was produced by PENDA Productions, a full service production company specializing in Corporate Communications with a focus on Corporate Responsibility.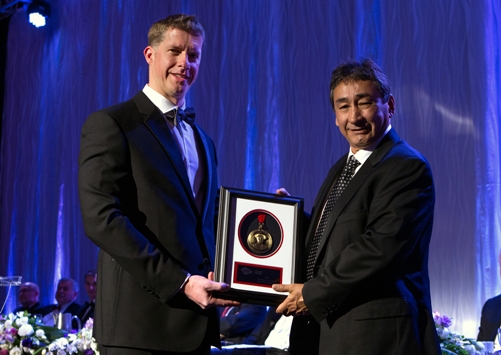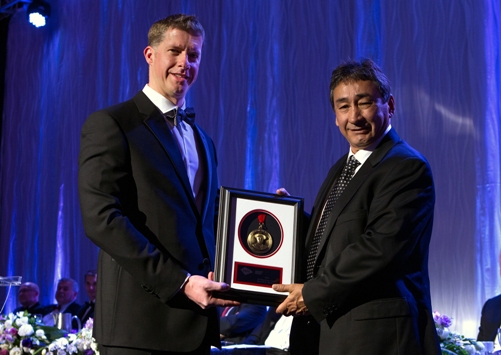 Recipients of this award have demonstrated exceptional achievement and/or service in a Canadian Aboriginal-run service business for the Canadian mining industry or a Canadian Aboriginal exploration or mining company, or have made a significant individual contribution to the mining industry.
Darrell Beaulieu: For his innovation, hard work and dedication to the minerals industry in his community.
Darrell Beaulieu is a leader and highly-respected member of his community who served three terms as Chief of the Yellowknives Dene First Nation. His work in the mineral industry began early in exploration, staking mineral claims and working on a number of exploration projects in the Northwest Territories (NWT).
Darrell has a keen mind for business and became the first President of Det'on Cho Corporation, the business arm of the Yellowknives Dene First Nation. He was instrumental in the growth of the corporation, providing business support to the growing NWT diamond mining industry. He served on the Board of Directors for both the NWT Mine Training Society and the NWT & Nunavut Chamber of Mines.
In 2005, he assumed the role of President and CEO of Denendeh Investments Incorporated, a Dene corporation established to create long-term economic self-sufficiency for the Dene through profitable business ventures. Denendeh investments has been focusing its efforts on a diverse business portfolio including real estate, oil and gas exploration, communications and power delivery.
Darrell was a key player in organizing the Northern Aboriginal Business Association; a new association formed to reflect the growth and participation of Aboriginal businesses in the NWT. He built the foundations for a new mineral industry enterprise, a 100%-owned Aboriginal exploration and mining company. Denendeh Exploration and Mining Company—officially shortened to DEMCo—was launched in 2013.