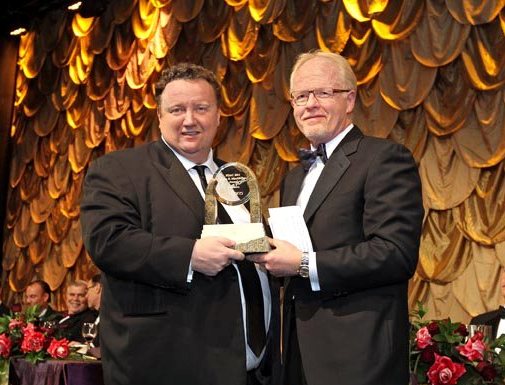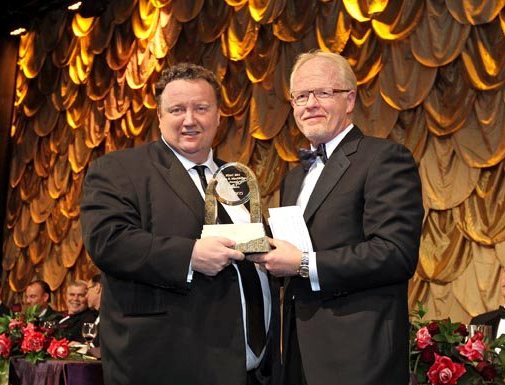 http://www.pendaproductions.com/ This video was produced by PENDA Productions, a full service production company specializing in Corporate Communications with a focus on Corporate Responsibility.
Viola R. MacMillan Award for company or mine development
This award is named in honour of the PDAC's longest serving president and is given to a person or company demonstrating leadership in management and financing for the exploration and development of mineral resources.
The PDAC has selected Osisko Mining Corp. to receive this award for successfully developing and bringing into production the company's Canadian Malartic gold property in Quebec's Abitibi gold belt. In November 2004, Osisko acquired the property, which had produced some 5 million ounces of gold from 1935 to 1983 from four mines (Canadian Malartic, Barnat, Sladen and East Malartic). A detailed compilation of the extensive historical database was followed by the start of a major drilling program in March 2005.
The mine began commercial production on May 19, 2011, and currently has an estimated 10.71 million ounces in proven and probable reserves.
The company has been exemplary in its attention to community concerns and involvement throughout the development of the open pit mine (which included the resettlement of more than 150 homes and the construction of five institutional buildings) and acknowledges that the collaboration of residents and the town council has been crucial to the success of the project.