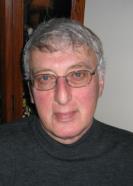 Dick DeStefano is the Executive Director of Sudbury Area Mining Supply and Service Association (SAMSSA). Sudbury Mining Solutions Journal showcases the mining expertise of North Bay, Timmins and Sudbury. (This column was orginally published June/2007)
Sudbury has become a global shopping destination for mining visitors in the past few months, especially from South Africa, Brazil and Chile.
"The attraction to our SAMSSA members is overwhelming and exciting to see and augers well for the future of Sudbury and all of Northern Ontario," said Jeff Fuller, Treasurer of the SAMSSA Board and President of Fuller Industrial.
More than 50 business and government visitors from South Africa's North West Province, Brazil and Chile have visited SAMSSA members and Sudbury academic institutions in one of the most active months in the history of the Sudbury Area Mining Supply & Service Association's four-year existence.
Sudbury has become a destination point for mining industry people looking for equipment, technology and talent, and SAMSSA members are one of the main attractions for these global visitors.
SAMSSA has become a global brand name and its ability to pull interested and potential partnerships from international mining camps makes these incoming missions major events in the business community.
A large contingent of political leaders and business executives from the North West Province of South Africa came to Sudbury with the objective of entering into partnerships and distributorship arrangements with Sudbury and area mining suppliers.
A second delegation from Brazil in March included seven companies looking for partnerships and products. Many of these companies have worked with CVRD and other mining companies in Brazil. This two-day event provided windows to the Brazilian market for SAMSSA's innovative companies.
The week of April 23-27, a contingent of 20 representatives from Chile's Antofagasta region was in Sudbury as a result of a memorandum of understanding between SAMSSA and Antofagasta that was signed three years ago. This memorandum outlines a commitment to work together to develop a close relationship between the mining sectors of the two regions. This was the second visit to Sudbury by a delegation from Antofagasta. Discussions between SAMSSA and Antofagasta companies have already created new business relationships that will benefit both mining clusters.
The Chilean delegation included business owners, academics and government officials who met key personnel at Collège Boréal, Cambrian College and Laurentian University as well as CEMI and MIRARCO.
Adam Tonnos, Manager of Sales and Product Development at Bestech, a Sudbury-based industrial automation and software development company, described the recent visits are "trade shows in a box."
"They allow us to meet and interact with pre-qualified leads and potential business partners. These events in Sudbury, sponsored and organized by SAMSSA, have stimulated our interest in new markets and have highlighted new opportunities globally."