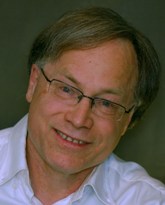 Dr. David Robinson is an economist at Laurentian University in Sudbury, Canada. Sudbury Mining Solutions Journal showcases the mining expertise of North Bay, Timmins and Sudbury.
Scott Tiffin is a Canadian who lives in Chile. For the last five years he has been Director of Research and International Relations at the Universidad Alfonso Ibanez in Santiago, one of the best business schools in Latin America. Scott is an expert on entrepreneurship. He wants to help Chileans develop a dynamic mining supply sector, so last week Scott came to Sudbury to steal our ideas.
Scott especially wants to know how universities help resource sector businesses grow. He will look at Chilean, Canadian and Finnish or Australian examples to identify "best practices'' that can be used to promote Chilean development.
The visit uncovered a few surprises: one Laurentian University Economics professor just back from Chile where he talked about how the supply and service sector developed, a team from the Faculty of Management collaborating with Chilean researchers to study small firms in the mining sector, and a couple of engineers just back from giving a course in Antofagasta. They didn't know about each other's work.
So the first lesson is that my university is not going to win the prize for best communication practices. The second lesson is that the university is more deeply engaged in international activities related to the mining supply and service sector than we knew.
It isn't just the university that does international knowledge transfer. There is also the woman across the street, born in Uruguay, and working at a hardware store. She moonlights as a Spanish tutor for mining executives headed to Chile. The pervasiveness of mining services is the real story in Sudbury. There is always more going on than we thought.
One particularly bloody event last month showed a new side of Sudbury's mining services. In the First Annual Mining Consultant's Challenge, seven Sudbury consulting companies competed to see whose employees would make most donations to the Canadian Blood Services. On the surface, it is just a story about good people who care for their neighbours. For an economist, it has economic implications. It is a signal that the consultants work together, share information, and trust each other.
Research suggests that this kind of "social capital" is what produces the most creative clusters of firms. One recent study showed that the two things that talented people look for when they move to take a job are other talented people and the prospect of a second or third job in the same place. Maybe the blood donor clinic is part of an unofficial job exchange for mining consultants. Where normal people see mere community-minded human goodness, the calculating economist sees a magnet for talent that helps to drive the growing supply sector.
In a sense, the secret of the mining supply and service sector in Northern Ontario is the sheer excess of connections. When Sudbury celebrates Mining Week, both local newspapers put out special editions. There was enough mining-related advertising for a two separate magazines. There were enough writers for two magazines. There were enough stories. When the mining industry is trying to lure students away from the oil patch, they take them to Sudbury. When Chile's Development Corporation, CORFO, goes looking for ways to promote mining suppliers in Antofagasta, staff members make a pilgrimage to Sudbury.
But why should someone in business care about all these odd connections? Who really cares about the sociology of Sudbury? The answer is it isn't the sociology that matters, it is the information economy. As the saying goes, it is not what you know. It's who you know that matters. If you have a product for the mining industry, you want to be where people have connections to every part of the mining world. If you need a product, you want to be where someone knows how to make it. You want to be in a small world where everybody is connected.
Business people have to know when the tide is going to turn. Official statistics rarely help. Like detectives and economists, the smartest business leaders watch for the tiny clues that tell them whether a business, a city or even an industry is on the rise or slowing down.