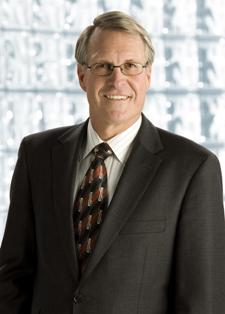 Good morning.
Thank you for the invitation to speak to you today. I am delighted to be here in Florida, one of the states leading the way in the drive for new nuclear generating capacity in the United States.
2008 marks Cameco's 20th anniversary. And while history has delivered its ups and downs, the future of Cameco and the nuclear industry are exciting and robust. Today, I want to impress upon you the strength of Cameco and my enthusiasm for our ability to address current challenges, seize opportunities and pursue our vision to be a dominant nuclear energy company.
Cameco is built upon an unparalleled uranium asset base, vertically integrated operations, a long-term contracting strategy, and a team of the industry's most talented and dedicated people. We are an industry leader, delivering increasing returns amidst the growing momentum in the nuclear industry.
The mounting global support for nuclear energy is undeniable, in response to four key drivers:
• global demand for electricity
• energy supply security and diversity,
• affordability, and
• clean air and climate change.
In the US, which has the largest nuclear fleet in the world, we are seeing hard evidence that building of new reactors is about to get underway. To date there have been five construction and operating licence applications filed (one is a partial submission), the first such applications in the US since the 1970s. Owners of more than 80% of the nuclear fleet have decided to pursue twenty-year life extensions.
Their interest is driven by the excellent performance of the existing fleet and the need for additional baseload generating capacity. Indeed, the US operators set a new record for plant capacity last year of almost 92% at the lowest ever production cost of 1.68 cents per kilowatt hour.
Outside North America, the United Kingdom, in a policy reversal recently gave the go ahead to include nuclear power in its future energy mix. They cite nuclear as a lowcarbon, affordable, dependable and safe source of electricity generation.
China, Russia and India continue with their ambitious growth plans, with 59 reactors currently operating and construction of 49 net new reactors planned over the next decade. There is a shift in global receptivity for nuclear power. We are seeing tangible evidence that it is gaining acceptance in countries such as Turkey, Egypt, and South Africa.
As well, countries like Thailand, Indonesia, and Vietnam are showing increased interest. Utilities, anticipating new-build projects, are ordering long lead-time items and have increased their focus on developing a highly skilled workforce.
The environmental benefits of nuclear energy take on more significance, as restrictions on sulphur, mercury and other emissions tighten, and discussions of greenhouse gas reductions continue at all levels of government.
These are positive signposts that the demand for clean nuclear energy is gaining momentum in many regions. And as the momentum builds, public and political support for nuclear power grows.
Today, the global nuclear energy industry operates a fleet of about 440 reactors in 30 countries. In 2008, these reactors will require an estimated 182 million pounds of uranium. Looking at how the growing support for nuclear will affect uranium demand, we estimate a net increase of 83 reactors by 2017, amounting to growth in gross generating capacity of about 23%. This translates into annual demand for uranium of about 226 million pounds in 2017, an average annual growth rate of about 2.4%.
Better reactor operations, reactor uprates, life extensions and the construction of new units will drive this growth. Continued success in the next ten years will generate accelerated growth as more regions of the world turn to a new generation of reactors.
In addition to annual reactor requirements, there is also significant demand from discretionary purchases, generally for inventory rebuilding. Inventory rebuilding is being done by utilities and, more recently by countries like China.
On the supply side, world uranium comes from primary mine production and a number of secondary sources. In 2007, primary production of about 109 million pounds of uranium supplied about 60% of reactor requirements, most of the balance being drawn from a variety of finite
inventories, both civilian and military. In 2008 we expect mine production to total approximately 129 million pounds of uranium, still well below consumption.
In 2007, four new mines came on stream but struggled to achieve production targets. In 2008, 12 new mines are expected to begin production. However, the industry will continue to rely on secondary sources for several years to come.
In 2007 the spot price for uranium experienced considerable volatility. It started the year at about $70, rose to a high of over $136 in mid 2007, dropping to $75 in September and ending the year at about $90. Today, volatility continues and the spot price is $75.00.
The long-term price indicator is more stable and has held at $95.00 per pound since May of 2007.
The spot price volatility is driven partly by short-term supply/demand fundamentals and the industry's reliance on secondary supplies. Presently, the consumption needs of most utilities are well covered over the next several years.
However, the finite nature of secondary supplies coupled with recent global production challenges have caused customers to question past inventory policies. Many are trying to build inventories. At the same time, the industry is drawing on inventories causing tension in the market place.
As prices rise and fall, utilities evaluate their positions. Depending on their need to contract for uncovered requirements and/or desire to build inventories, they will step in and out of the spot market.
As a result, we expect that prices will remain volatile in 2008 and over the next few years. The spot market is thinly traded, with relatively small volumes causing large price movements. Prices will eventually stabilize within a range that supports exploration and the new mine development necessary to meet future demand and ensure a viable production industry.
The value of the US dollar will have a significant impact on where that range settles, as uranium is a US dollar denominated commodity. But the long-term fundamentals are overwhelmingly positive. The industry must fill the supply gap created by dwindling inventories and we must do this in the next five years.
Cameco is a growing and prosperous company built upon a foundation of phenomenal uranium reserves and low-cost operations in Canada, the US and Kazakhstan. Based on reserve estimates at the beginning of 2007, Cameco's share of uranium reserves at our two richest deposits, McArthur River and Cigar Lake contain more than 360 million pounds of uranium at an average grade of about 455 pounds per tonne of ore. Add to this the reserves and committed purchases from our other sources and Cameco has more than 550 million pounds of uranium to meet customers' future needs.
Looking at our Canadian production operations in Saskatchewan's Athabasca Basin, we have the world's richest uranium mine at McArthur River, a mill at Key Lake, and a mine and mill at Rabbit Lake.
In 2007, our Canadian operations produced, for Cameco's account, almost 17 million pounds of uranium, about 10% of world reactor requirements.
In the US, we have in situ recovery (ISR) operations in Nebraska and Wyoming that achieved production of 2.7 million pounds in 2007. We are targeting to double production at our US operations by 2011.
Earlier this year, we received regulatory approval to begin building a new satellite processing facility that will extend the life of the Smith Ranch-Highland project.
In addition to our production assets, Cameco also purchases uranium derived from blended-down Russian highly enriched uranium (HEU) from Tenex. These purchases total about 7 million pounds of uranium equivalent annually until 2013. As announced late last year, Tenex has asked the western parties to consider a new pricing structure to share in the improved uranium market prices for the last few years of the remaining six years of the agreement. We are preparing for these discussions.
Looking at our future production profile, Cameco has two uranium development projects, both with immense reserves, Cigar Lake in the Athabasca Basin and Inkai in Kazakhstan. These projects will add significant volumes to Cameco's production profile as they come into production and ramp up to full licensed capacity.
As of March 16, 2007 Cigar Lake had proven reserves of 226 million pounds U3O8 (CCO share 113 million), at an industry-leading average ore grade of about 21%. At full production, it is anticipated that Cigar Lake will add 18 million pounds of uranium annually to the market (9 million Cameco's share).
Significant progress has been made in our remediation efforts at Cigar Lake, following the flooding in late 2006. All activities are undertaken deliberately to assure success.
On February 12, 2008, we began testing the effectiveness of the underground seal. Results from this test are positive and demonstrate that the seal is effective. Additional testing will be conducted prior to dewatering.
The next major milestone is dewatering the mine. Dewatering will be possible after we assess two other areas of the mine, complete the corrective actions from the root cause investigation, and apply for and receive regulatory approval. We anticipate dewatering will occur in the second half of 2008.
The production startup date remains 2011, at the earliest. We will be able to provide a firmer production startup date after:
• the mine has been dewatered,
• the condition of the underground development has been assessed, and
• the findings incorporated in the new mine development and production plans.
At Inkai, we expect commercial production to begin this year, ramping up to 5.2 million pounds annually by 2010. Inkai is making progress on alternative acid supply options and we expect to have sufficient quantities to acidify wellfields this month as planned.
However, Cameco is more than just mining. Our foundation is strengthened by vertically integrated operations that allow us to capitalize fully on the nuclear renaissance. We are one of only three uranium hexafluoride (UF6) conversion suppliers in the western world, with about 35% of conversion capacity through our operations in Port Hope and contractual commitments with Springfields Fuels Limited in the UK.
In addition to our conversion operations, we also have fuel manufacturing facilities in Port Hope.
And we have a 31.6% investment in nuclear electricity generation through our partnership in Bruce Power in Ontario. Bruce Power has been an exceptional investment for Cameco and we believe it is well positioned to help meet the growing electricity needs in Ontario and possibly in other Canadian provinces.
Regarding Port Hope, we have received regulatory approval to begin repairing and upgrading the UF6 conversion plant following the discovery of soil contamination beneath the facility. We expect the plant to be back in production in the third quarter of 2008 at the earliest.
Most of the concrete floor and some soil beneath areas of the plant where leakage was identified have been removed. Subsequent steps include pouring the concrete floor of the UF6 building, adding leak-proof surface coatings and re-installing equipment.
Additionally, a groundwater management system outside the plant will be installed to contain, recover and treat affected groundwater. We will require separate approval by the Canadian nuclear regulatory agency to install and operate the groundwater management system and to resume production.
Cameco has met scheduled UF6 deliveries since the plant shut down. We have continued to work with our customers to manage our worldwide pool of inventories in order to facilitate customer requirements at specific locations.
We intend to continue to build upon our base of existing assets. In 2008, we expect to increase capital expenditures by 77% over 2007, to begin the revitalization and expansion of our mines, mills and processing complexes. These assets are licensed, strategically located and will be available as regional facilities. Ensuring their continued operation for the coming decades will allow Cameco to take advantage of business opportunities as they arise.
In 2008, we intend to spend between $50 and $55 million on exploration to continue building our production pipeline. This represents an increase of 10% to 20% over 2007. In addition, we will look for opportunities to grow across the nuclear fuel cycle, and in particular with respect to uranium production and enrichment.
Our growth will be undertaken with a disciplined approach and in the context of adding shareholder value.
Further bolstering Cameco's foundation is our long-term contract portfolio. Cameco was in the uranium production business long before it was sexy. For many years we monitored the growing support for nuclear energy and the supply gap. We began building our reserve position and our contract portfolio to position Cameco as the nuclear energy investment of choice.
As market dynamics have shifted, so has our contracting strategy. Today, new contracts generally reflect durations of about 8 to 10 years, or more. In general, most new offers include price mechanisms with a mix of market-related and fixed components. The fixed-price component generally reflects the industry long-term price indicator at the time of offer and is adjusted by inflation.
The market-related component includes a floor price in the mid $40 range that escalates over time. Given current contracting terms available in the market, we are signing both marketrelated
and fixed-price contracts.
We are very pleased with our contract portfolio today and the contributions it will make
to our financial returns for the next decade and longer.
The final facet of our foundation and perhaps the most critical to our success is our team of dedicated people. Each year I visit our operating sites and I am always encouraged by what I see. Our employees are engaged, positive and focused on achieving results.
There is a renewed focus on safety culture and operational excellence. We are seeing evidence that employees are embracing our efforts to bring the safety standards of the nuclear reactor industry to all aspects of the fuel cycle. There are tangible examples where this renewed focus has had a positive impact on Cameco's operations and led to creative solutions, minimizing our impact on the environment.
Every organization faces challenges, and for 20 years, our employees have demonstrated
their continued ability to strengthen Cameco by overcoming challenges and seizing opportunities in pursuit of our vision.
With a solid foundation and a burgeoning industry, Cameco is enjoying record financial
performance. In 2007, Cameco had another successful year. Our revenues grew by 26% and cash flow by 92% over 2006, supported by realized uranium prices that increased by 69%. We continue to have a strong, conservatively managed financial structure. Our net debt to capitalization ratio increased to 18% at the end of 2007 as a result of the share repurchase program we initiated in 2007. However, this is still below our 25% long-run benchmark level.
Cameco posted an impressive 120% increase in adjusted net earnings in 2007. The quality of our earnings results from our low cost uranium operations, an enviable reserve and resource base and a diversified production portfolio.
Nuclear plants provide baseload electricity and require uranium to fuel operations. Going forward, irrespective of an economic slow down, our financial results will continue to benefit from strong and improving realized uranium prices, a growing production profile and solid market fundamentals.
With our foundation firmly intact, Cameco heads into 2008 with a renewed focus and enthusiasm.
We are confident that we will re-establish our UF6 operations at Port Hope. We are also confident that we will dewater Cigar Lake and begin implementing a plan to bring this valuable resource safely into production.
The foundation we have built over 20 years of operations and the investments that we are making in our assets today will create opportunities for Cameco and position us to deliver growing shareholder value.
An investment in Cameco is an investment in the growing momentum of the nuclear energy industry.
Thank you for your interest in Cameco and your attention today.
BMO Global Metal and Mining Conference
Jerry Grandey – President and CEO Cameco Corporation
February 25, 2008
Check Against Delivery