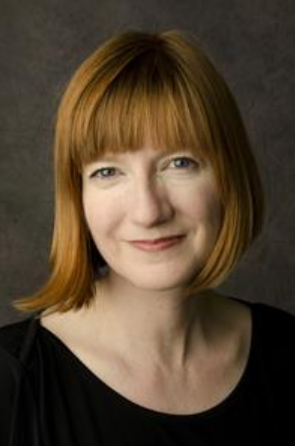 TORONTO, Dec. 10, 2018 (GLOBE NEWSWIRE) — The Prospectors & Developers Association of Canada's (PDAC) Board of Directors is pleased to announce the hiring of Lisa McDonald as its new Executive Director.
Ms. McDonald has played a vital role in PDAC's success for more than 20 years. Over the past year she has acted as the Executive Director (Interim), and previously served as the association's Chief Operations Officer (COO) for 10 years where she delivered the strategic goals of the association and oversaw all aspects of operational performance.
Lisa is considered one of the key drivers behind the expansion of the annual PDAC Convention in Toronto. As the Director of Convention from 2001 to 2008, Ms. McDonald played an integral role in growing the event into what is now considered the world's premier mineral exploration and mining event, attracting more than 25,000 attendees from 135 countries.
Lisa is a Past President of the Canadian Association of Exposition Management (the national association for professionals involved in the production, management, and planning of trade and consumer shows, and events), and is a member of the Canadian Society of Association Executives.
"Lisa's passion and dedication to the association and the sector is unparalleled," says PDAC President Glenn Mullan. "Lisa has helped to guide the association in numerous roles over her 20+ years, while also advancing the mandate and vision of PDAC to better serve our members. The PDAC Board of Directors is thrilled to have someone with her vast experience and commitment to PDAC leading the association."
"I am excited and honoured to be appointed as the Executive Director of PDAC—an organization that I have developed a deep understanding and passion for throughout my career," says Lisa McDonald. "PDAC has achieved many victories on behalf of Canada's minerals sector, and I look forward to pushing that momentum forward as we work toward achieving the goals of our new strategic plan and ensuring that Canada's minerals sector remains a global leader."
About the PDAC
The Prospectors & Developers Association of Canada (PDAC) is the leading voice of the mineral exploration and development community. With 8,000 members around the world, PDAC's mission is to promote a globally-responsible, vibrant and sustainable mineral sector that encourages best practices in technical, operational, environmental, safety and social performance. PDAC is known worldwide for the annual PDAC Convention—the premier international event for the industry—that has attracted over 25,000 people from 135 countries in recent years and will next be held March 3-6, 2019 in Toronto.
Please visit www.pdac.ca.
Contact Information
Kristy Kenny
416-362-1969 ext. 233
kkenny@pdac.ca