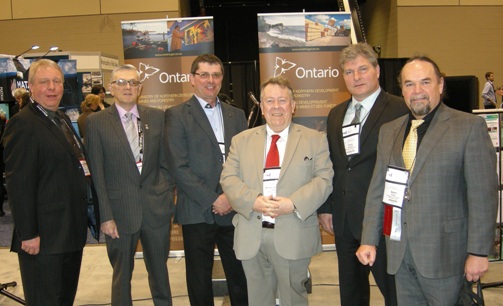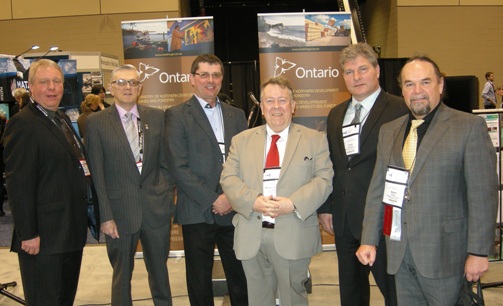 Check Against Delivery
Thank you, for your kind introduction. And welcome everyone to PDAC 2011!
I'd like to begin by extending a warm welcome to Glen Nolan, First-Vice President of the Prospectors and Developers Association of Canada, Garry Clark, Executive Director of Ontario Prospectors Association and Chris Hodgson, President of the Ontario Mining Association, who have joined us here today for the official opening of the Ontario Pavilion.
We're all looking forward to participating in the greatest mining show on earth here in Toronto!
This year I'm very excited to report a new record for delegations this year – 25,000!  Over the next few days we will be telling these delegations from all over the world about Ontario! 
I'm very happy to report that this year for the first time; more than 800 active mining exploration projects have been recorded across the province.
As well, we'll be telling the world that we've set a new record in exploration spending – in 2011 we are expected to hit $951 million!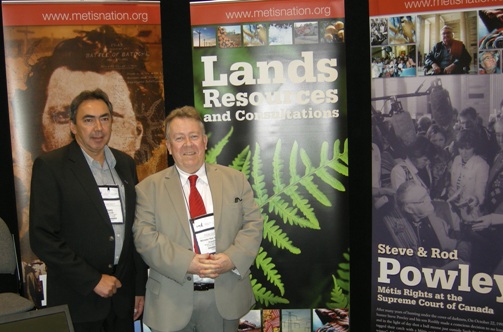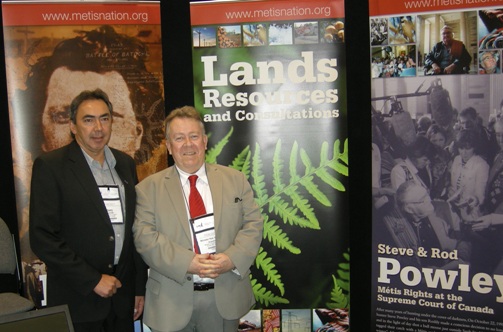 Ladies and Gentlemen there are good reasons why more exploration money is invested in Ontario than in any other Canadian jurisdiction.
And it starts with our hard working staff dedicated to providing our clients with superior services and programs.
We provide the mineral exploration community with the expertise and tools they require to find and develop mineral deposits that fuel economic development throughout the province.
Our commitment to excellence helps make Ontario's mining industry a cut above all the others.
We never rest on our laurels – we continually look for ways to improve our services and programs for our clients. 
 
That is evident in two new exciting mining lands initiatives which I have the pleasure to official announce today.
The first involves the establishment of an Electronic Assessment System (EAS). This system provides mineral developers with the option of electronically filing assessment work, technical reports and other information. 
With the EAS system, Ontario will become one of the few jurisdictions with this capability.  With it, mineral developers will save time and money by managing their claims more efficiently.
Secondly, the Mining Lands Section has digitized and uploaded onto our website thousands of historical claims maps that were archived over a century ago.
And this intuitive is so important b/c of the old adage that you generally find a new mine near an existing mine.
Thus, by making this collection available electronically, we have provided mineral developers with one more tool that will help find the mineral deposits that support economic development throughout Ontario.
I know that Mining Lands staff here are looking forward to showcasing both these new applications to interested delegates.
Our work to advance the sustainability of the mineral sector continues on another front. As you know, we have been working diligently with our stakeholders to modernize elements of our Mining Act.
A product of comprehensive consultations, thoughtful debate and a lot of hard work, the Act to amend Ontario's Mining Act received royal assent in October 2009.
Today, I am pleased to announce two new amendments to Ontario's Mining Act.
The first amendment will introduce a non-intrusive paper staking system in southern Ontario.
 
This will mean that prospectors will soon be able to submit an application form which describes the land to be claimed, rather than actually going out in the field and physically staking a mining claim. 
This will help reduce the footprint of exploration activities in southern Ontario. And it is the first step toward a fully electronic map staking system to be introduced province wide through the Mining Act Modernization initiative.
Our Mining Lands staff has begun advising the mineral development community in southern Ontario about the new system.  And, of course, they are here to answer any questions you may have.
Finally, I'd like to announce a second amendment to the Mining Act which came into effect on January 1st.
This amendment introduces exemptions to the Mining Lands Tax – meaning that owners of mining lands that are not being used for mining purposes can now apply for an exemption from this tax.
Certainly, the tax exemption will benefit some land owners and it will also help to reduce the administration of mining lands.
It is important to note that consultation has been a critical part of the Mining Act Modernization process. In particular, the Minister's Mining Act Advisory Committee, on which the OPA, the PDAC and the OMA are represented, has been very helpful in shaping new policies and regulations.
With these important amendments, along with the work we have already undertaken in modernizing the Mining Act, we are making great strides promoting sustainable mineral development that respects the environment, communities and individuals and, ultimately, benefits all Ontarians.
These initiatives are important parts of our ongoing commitment to advancing the mineral development sector.
And we all know and appreciate the important role that mining plays in Ontario's economy. It is one of our economic pillars – a pillar that we know will support and promote future growth, job creation and prosperity.
Ontario clearly remains a leading mining jurisdiction in Canada and a major player in the world.  We want to keep it that way.
And looking into the future, the prospects for new mines throughout Northern Ontario are very exciting and particularly in the Ring of Fire area, which could become one of the world's largest discoveries of chromite.
It presents tremendous opportunities for Ontario and the potential for significant permanent employment opportunities for generations to come.
Our government's role will be to coordinate discussions among stakeholders and ensure that infrastructure planning and future development adequately meet industry, community and regional needs.
We will make certain that opportunities generated by the Ring of Fire benefit all northern communities, including aboriginal communities, and private-sector businesses throughout the province. My ministry, through the efforts of the Ring of Fire Secretariat, is bringing together all the major players to ensure development not only moves forward, but does so in a fair, balanced way, representing a truly collaborative effort.
I am pleased to report that the Ring of Fire Secretariat is represented in the Pavilion and they are looking forward to answering your question about our work in the area. 
With very significant investments and activities in mineral exploration, with an advancing cluster of industry expertise in all areas of mining and with exciting developments like new mine openings, we have created momentum for continuing, sustainable growth.
This speaks volumes about Ontario's advantages — our wonderful geology, our superior programs and services, our investment climate and our commitment to building sustainability in the sector.
And this pavilion is all about informing the world about Ontario's advantages.
I would like to personally thank all Ministry of Northern Development, Mines and Forestry people who have been involved in creating and staffing this beautiful pavilion.
For those of you who have questions, ministry staff, the fine people you see wearing the red vests will be happy to assist you.
With that, I declare the Ontario Pavilion officially open for business.
Thank you – enjoy the next few days!
-30-