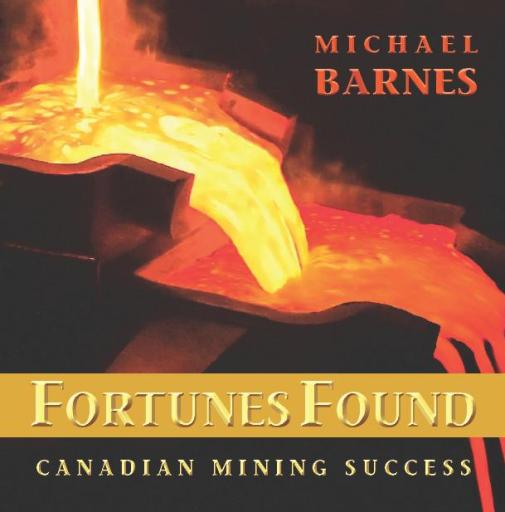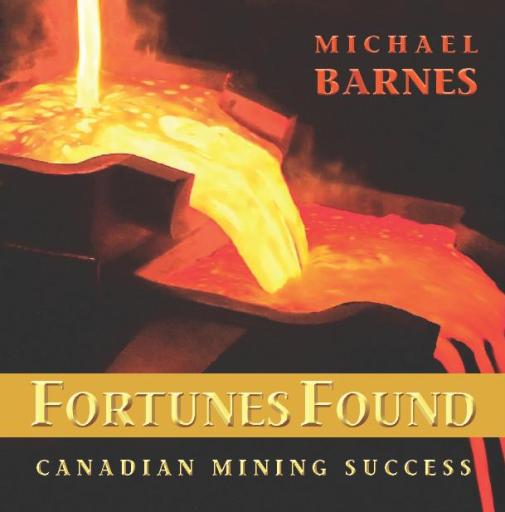 Michael Barnes is the author of more than fifty books about characters, communities, mining, and police work. He is a Member of the Order of Canada and makes his home in Haliburton, Ontario, Canada. While living in Northern Ontario most of his life, he has come to know and admire those who make their living in the mining industry.
To order a copy of "Fortunes Found – Canadian Mining Success" go to: General Store Publishing House
For an extensive list of articles on this mineral discovery, please go to: Ontario's Ring of Fire Mineral Discovery
Ontario 's Ring of Fire Discovery
Robert studies a week's menus. Suppers have a minimum of two proteins, two starches, two vegetables, and one dessert, as well as the baked dessert tray. Other lunch and dinner options have three salads and vegetable, cheese, and pickle trays. Some menu items this week include rosemary chicken schnitzel, halibut fillet, roast beef, and barbequed T-bone steaks. A highlight dessert is apple, raspberry, and pear cobbler. Well-fed workers do a good job, and there are no complaints about meals here.
Before dinner, Diane Pohl puts on a fire drill conducted by the Matrix Aviation crew. Fire is a danger in such isolated locations. A small fire is set in a clearing in a forty-five-gallon oil drum. There is a 1,000-foot fire hose ready laid and the pump is on a small pond. Within a couple of minutes it is jetting water, and other workers come running in with portable hand pumps. One is David Carrier, who comes from Marten Falls First Nation. He is a burly man able to do a lot of physical jobs around the camp and is pleased to be able to save money in the camp environment.
At twilight, lights turn on, illuminating building entrances and the boardwalk. Bruce says this is a great improvement over the former muddy pathways whenever there was even a hint of rain. A late-flying helicopter passes the camp. The manager frowns. Tomorrow the dispatcher will contact a nearby camp and request that there be no more such overflights with the possibility of accidents due to a possible upset of freight slung beneath the machine. A group standing outside near the kitchen tent has a final evening chat. People tend to go to bed early here. There is speculation about the cost of running such an operation. Opinions vary to between $1 million and $1.5 million per month, but no one knows for sure, and Bruce, who checks all invoices, is not telling.
The camp comes alive at 6:00 a.m., and the accompanying noise would prevent anyone from sleeping longer. First the quads — large four-wheel ATVs — start up and run around the camp on various tasks. At first light, the helicopter is aloft, ferrying drillers to the drill sites and bringing night shift workers back for breakfast and bed. There are nine people going out today and the travellers are ferried to the lake in two helicopter loads; although it is not a far hike to Coper Lake, the swamp and mud make for an unpleasant walk. The Bell 407 lowers down to land nicely adjacent to a platform made of two sideby- side sheets of plywood. Within minutes, the roar of a single-engine, turboprop de Havilland Otter of Nakina Air is heard, and the float plane splashes down on the lake. There is only one passenger alighting — a cook's helper — but outgoing passengers form a line to unload a seemingly endless chain of kitchen and other supplies. One crate of eggs has had Humpty Dumpty-like troubles and leaks a yellow stream.
The southbound aircraft, registered CF – MIQ, may have been built in 1956 but it is a workhorse of the north. In fifty-three years, it has had only two owners. Passenger seats fold up and face inward to facilitate cargo loading. Bags that do not fit in the rear are stacked in a cargo net in what would normally be the centre aisle. The author gets to sit up front. Pilot Bruce Schofield, a ski instructor working north of Montreal in the winter months, heads the aircraft south at only 300 feet due to mist and low cloud. During the seventy-five-minute flight, we cross the narrow, winding Attawapiskat River, and the Garmin GPS becomes annoying. The device repeatedly flashes "terrain," indicating danger. The pilot taps it to no avail. The terrain is only a handful of feet high, and the global positioning system seeks any slight rise out in the otherwise flat landscape. Another slightly larger waterway comes into view. The Albany River is said to be good for trout fishing.
The float plane arrives at its base in Nakina. Some passengers keep their personal vehicles at lakeside. From this point there are travel options. The Canadian National Railway is a short cab ride away. Other travellers opt to fly on with Nakina Air to Thunder Bay. The author heads south. Camp residents travelling at the same time are off home for a couple of weeks to places like Nova Scotia and British Columbia.
Part 6 of 6 – To be continued