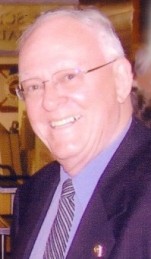 When it comes to timing mining cycles or stock movements, when everyone believes something it usually turns out that they are wrong.
The 10-year boom in commodities turned out to be less than four years and no one knows when it will resume.
Yet, there is a bright side for the Canadian mining industry, and especially the Ontario segment. The provincial government has postponed its planned revisions to the Ontario Mining Act.
Bowing to several pressure groups, the McGuinty government had intended to ram through major changes before the New Year. The world-wide meltdown in credit facilities brought the Liberals to their senses.
Ontario has four major industries, new vehicle and parts manufacturing, mining, forestry and tourism. Even before the housing crisis in the United States spread into every sector of the world economy, the forestry industry was written off by Queen's Park.
Tourism was in a slump and asking for McGuinty to spend millions of dollars to get our southern neighbours crossing the border again.
The culprit was basically the high Canadian dollar in terms of the U.S. dollar but still the tourist industry was expecting help, the kind of help that the forestry industry was refused.
With the new vehicle sector seeking billions of dollars in assistance and the parts sector lined up behind it for help, Ontario faces a sharp decline in tax revenues.
McGuinty in early November was projecting a $500 million deficit but the final figure is likely to be much higher.
So, the situation is this: the only major industry still pouring tax revenues into Queen's Park is mining and its allied supply and services operations. And we must not forget the personal taxes paid by the workers.
Canada is not as heavily dependent on consumer spending as is the U.S. but it still plays a significant role in keeping the national economy healthy.
Miners spend their pay cheques where they live and therefore firms from coffee shops to department stores maintain their workforces and pay taxes.
When the province announced in August a short consultation period for the Mining Act changes, industry spokespersons were loud in their complaints but the major noise came from Aboriginal groups.
They were certainly correct that this would be their first opportunity to have real input into a piece of legislation that touches on so many of their concerns, ranging from a piece of the royalty pie to infringements on their legal rights and use of their traditional lands.
The Oct. 15 deadline was first moved to Nov. 15 to give Aboriginal organizations more time to consider the province's suggested areas of consultation (although non-native groups were bound by the original date) and on Nov. 13 it became Jan.15 for everyone.
There is no doubt that the auto industry is Ontario's most important industry, employing 400,000 people and generating $28 billion in economic activity annually.
That it is important to Canada is also beyond question. Federal Finance Minister Jim Flaherty notes 90 per cent of our vehicle production go to the U.S. What the bureaucrats in the Ontario finance ministry must have realized in recent weeks is the importance of the mining industry.
This province produces 28 per cent of the nation's minerals, with an approximate value of $10.8 billion and employs 100,000 Ontarians directly and indirectly.
Also important is the fact that mining pays higher wages than any other industrial sector.
Mining will not be immune if the world slips from recession status into a depression but industry executives know mining is cyclical in nature and good times are always followed by bad ones.
At the present time mining is the only cash cow left of the province's four main industries so tampering with it would be more than foolhardy, it would be economic suicide.
As for the new deadline for the Mining Act changes, it is a safe bet that it will be extended well past Jan. 15. There are three key factors in the setting of a realistic timetable: two are political and one is based on economics.
The first and most important political reason is the fact that the U.S. got the world into the present economic mess and it will have to lead it out of the swamp.
President George Bush is a lame duck Republican president who will be out of office on Jan. 20th but has even less power than previous lame ducks in that the Democratic Party now controls both the Senate and the House of Representatives.
What in-coming Democratic president Barack Obama will do is not known but whatever steps he eventually takes are months, even years, away from being effective.
Since at this time the full effects of the world-wide financial crunch are not known and world leaders are hesitant to take concrete action until they can see the full picture, Ontario should not take any moves to harm its mining industry.
The second political reason is the request by some Ontario Aboriginal leaders to have the consultative deadline extended, Chief Donny Morris wants at least one year for native groups to consult and to reach a consensus on their position.
By extending the deadline well into 2009, McGuinty will build up political capital with native groups and buy time to see if some of the drastic measures being proposed to revive confidence in financial institutions succeed.
The economic reason is that achieving an end to financial forces battering the Ontario economy are basically beyond its control. The federal government has some say in any eventual success but it must be repeated that Canadians must await action by the U.S. and the other major industrialized nations.
The U.S. is willing to spend trillions of dollars, Canada billions of dollars and the rest of the industrialized nations more trillions but first clear objectives must be established to restore economic stability.
To his credit, Prime Minister Stephen Harper, an economist by profession, has stated he will allow Canada to fall into a deficit position, but only if it becomes necessary.
Uncertainty abounds and in such times governments must move cautiously. In today's world everything is interconnected; think of breaking a single strand of a spider's web without being able to discern the importance of that strand to the integrity of the entire web.
Gregory Reynolds is a Timmins, Canada-based columnist who writes extensively about mining and northern Ontario issues