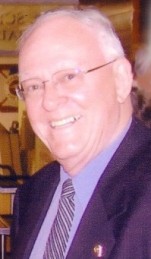 The world-wide boom in commodities has seen profits for Canadian mining companies soar and shareholders are loving it.
Buried in the good news is an interesting development that may prove beneficial to mining companies and the communities dependent upon them even after base and precious metal prices hit the bottom of the present cycle.
Flush with profits, mining companies are taking intense and expensive looks at former producers in Ontario's historic mineral camps. What this is doing in the short term is putting pressure on the exploration sector as companies turn back to Red Lake, Kirkland Lake, Sudbury and Timmins while coping with a shortage of workers.
Still, it is good for the local economies and contains the promise of a bright future if mineable ore can be found in closed workings.
The situation in Timmins is a perfect example of companies spending huge amounts of money to pore through old diamond drill logs, assays and annual reports and then to mount drill programs to determine whether what was left behind when prices were at rock bottom could be profitable today or tomorrow.
Today there is new knowledge, new theories and new equipment to aid searches. Timmins is turning back to gold and silver but it is not forgetting base metals. The backbone of the city is the copper-zinc producing Kidd Creek now owned by Xstrata PLC, the Swiss-based international mining giant. The company plans to spend $121 million to extend the life of the mine until 2017.
The company is the largest employer – 2,200 workers and contractors –  and largest taxpayer in Timmins.
The Politically Stable Porcupine Still a Great Place to Explore
Xstrata also owns the Montcalm nickel mine just west of the city and treats its ore at its Timmins metallurgical site. Several former nickel producers south of the city are being explored with one new mine, the Redstone owned by Liberty Mines Inc. in production. Despite having had over 60 producers, The Porcupine is still seen as a great place to explore. Goldcorp Inc. expanded from its Red Lake base to own three producers in Timmins.
The company says with its existing mineral reserves, the Porcupine Gold Mine (Dome, Hoyle Pond and Pamour), has an expected life through 2016. The company realizes, however, every ore body eventually is depleted and must be replaced.
Goldcorp has almost 20 former producers in its extensive land package, including 10 of the individual deposits that have produced over one million ounces. The company recently increased its global exploration budget from $150 million to $180 million.
Some of these properties have been farmed out to other companies, such as Temex Resources Corp. which is spending $2 million to probe the former Broulan Reef and Hallnor gold mines.
Goldcorp spent the last few years drilling the 25-acre Hollinger gold mine site and July 31 announced that it will begin obtaining the various government permits needed for an open pit operation. It could take five years to reach the production stage while exploratory drilling continues.
Hollinger closed in 1968, having operated for 58 years and achieved the status for a while as the largest gold mine in the British Empire. It was one of the Big Three of Canadian gold mining, the other two also being in the Porcupine Gold Camp.
They were the McIntyre and the Dome mines.
Goldcorp is still taking ore out of the Dome, which went into production in 1910, and is exploring the McIntyre which closed in 1988. It also did a diamond drill program on the Delnite in 2007.
The Golden Age of gold mining in The Porcupine reached its zenith in 1961 when there were 15 producers with over 7,000 employees.
Behind the Big Three were 12 small operations but each made a significant contribution to the area's economy. These were the Aunor, Broulan Reef, Coniarum, Delnite, DeSantis, Hallnor, Hugh-Pam, Naybob (Kenilworth), Pamour, Paymaster, Preston and Ross (the last was in nearby Holtyre but owned and operated by Hollinger).
Legendary Porcupine Produced Over 67 Million Ounces of Gold Since 1910
The Porcupine has produced over 67 million ounces of gold since 1910 and it is quite possible an equal amount remains in the ground. It must be remembered until 1934 gold was US$20 an ounce and then it was US$35 an ounce until 1972.
A lot of low grade gold was left behind. The Big Three's gold production was worth over $1 billion. The dream of US$1,000 an ounce gold was finally realized in March of this year, although only for three days, but, with the world's financial structure threatening to implode, that mark and even US$1,500 an ounce is seen by experts as attainable and sustainable.
In his 2007 annual report, Timmins regional resident geologist Brian Atkinson, Ontario Geological Survey, said "a total of 85 companies explored for a variety of minerals and metals throughout the Timmins District. The resulting boom in mining and exploration in the Timmins District and elsewhere in the province has resulted in a shortage of experienced, skilled and trained employees across all disciplines of the mining industry. This has resulted in an increase in costs for mining and discovery."
"At present, diamond drilling costs range from $100 to $150 per metre drilled, dependent on the size and logistical factors of the drilling campaign. A professional geoscientist (P.Geo) commands a rate of $500 to $700 per day, while experienced underground miners routinely make over $100,000 per year."
Despite these headaches, companies are proceeding with new projects. Lakeshore Gold Corp. expects to be producing gold from its Timmins West project in 2009 after having spent $60 million since 2004. Gold was originally found in 1917 but several attempts to develop a mine failed until Lakeshore decided to take a chance on the property.
The company forecasts production of 40,000 ounces next year and reaching 200,000 annually in 2011. The mine will forever put to rest the ancient theory that there was no mineable gold west of the Mattagami River that runs through Timmins. The mine is just 18 km from downtown Timmins.
Lakeshore is also looking at other old workings. In January 2007, it entered into an agreement with the Porcupine Joint Venture (now wholly owned by Goldcorp) to acquire the Bell Creek mine and mill, with the transaction closing in December of that year.
The mine includes a shaft, hoist, headframe, ore bin, collar house, hoist building, mine dry, office complex, underground mine workings and mineral resources.
From 1986 to 1991, a total of 112,739 ounces of gold were produced from the Bell Creek mine, with all processing done at the Bell Creek mill.
As with the mill, the existence of significant mine workings and infrastructure will contribute to a capital cost and development schedule for the Bell Creek mine that are considerable less than those for a comparable greenfield project, the company says. The mill will process the Timmins West ore.
The former Buffalo Ankerite gold mine (closed in 1953 after producing 35 million ounces) is now being examined by VG Gold Corp, along with the adjoining Fuller Property. It also owns half of another former producer , the Davidson-Tisdale, which holds promise.
As Timmins Mayor Tom Laughren says "Timmins is reaching its 100th birthday in 2012 and the future for the next 100 is solid."
The same could be said for all the historic mining camps across Northern Ontario – one of the most politically stable and pro-mining regions on the planet.
Gregory Reynolds is a Timmins, Canada-based columnist who writes extensively about mining and northern Ontario issues