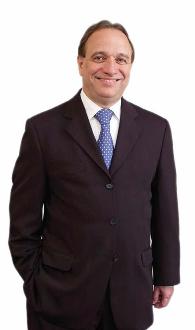 The following excerpt by Vale Inco President and Chief Executive Officer Murilo Ferreira is from the Vale Inco sustainability report released last summer. The full report is available at: Toward Sustainability
TOWARD SUSTAINABILITY – Murilo Ferreira
At CVRD Inco, we believe that our journey toward sustainability involves operating in a responsible manner to our employees and other stakeholders, the natural environment and the communities where we operate.
As a responsible employer, we are committed to treating our employees with dignity and respect, providing opportunities for career development and fulfillment, and always placing safety above all else. In the coming year, we will continue to work diligently as we strive to integrate the people, cultures, policies and guidelines of the former Inco with those of our parent company CVRD.
The year 2006 saw significant accomplishments in safety. For instance, year on-year we achieved an eight per cent reduction in disabling injury frequency worldwide in 2006. Our Copper Cliff North Mine in Sudbury, Ontario, finished the year with zero disabling injuries on its way to capturing the National John T. Ryan Trophy as the safest metal mine in Canada in 2006. This marked the third consecutive year a CVRD Inco mine has earned this prestigious designation.
At our Manitoba Operations, the Thompson Mine was also awarded two Regional John T. Ryan awards in the metal mines and the select mines categories. Our operations in China and Japan continued their exemplary safety performance in 2006.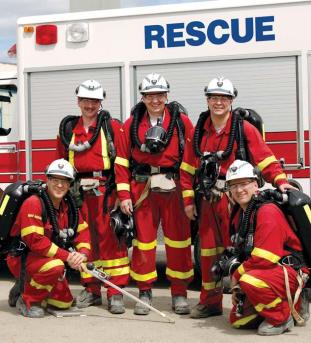 Our accomplishments, however, were overshadowed by a fatality at our Ontario Operations. The loss of one of our people is a tragic reminder that we must also strive to do better to reach our goal of ensuring all CVRD Inco employees return home safely every day.
Our sustainability commitment also means operating with respect for and stewardship of our natural environment. In practice, this means minimizing our impacts on soil, air and water today and in the future, and addressing our legacy issues of the past.
We continue to make progress on the environment front. We decreased releases to the environment from our facilities including achieving a significant reduction in sulphur dioxide emissions intensity. Many of the reductions in air emissions in 2006 resulted from the opening of our new sulphur dioxide abatement process in Sudbury. This allows the sulphur dioxide and metal emissions from the fluid bed roasters to
be routed through a gas cleaning system to be recovered. The sulphur dioxide instead of being vented to the atmosphere is marketed as sulphuric acid. The metals are recycled into the process.
Our facilities in Thompson, Manitoba and at PT Inco in Indonesia also reduced their air emissions over 2005. In Indonesia, our PT Inco operation received a Gold Award from the Department of Energy and Mineral Resources for its reclamation efforts and work to promote the growth of native species in-field.
We recognize climate change as a major environmental issue and as such we recognize the need to improve our energy intensity and reduce our emissions of greenhouse gases. Notwithstanding our reductions in releases to the environment in 2006, we unfortunately experienced a number of environmental exceedences, in particular one incident of exceedences of ground level concentrations of sulphur dioxide from our Sudbury operations. We are working diligently to prevent such incidents in future
through the application of improved management, monitoring and technology.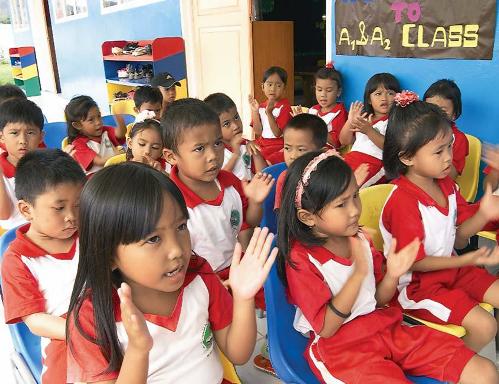 Working with our communities continues to be a focus of our sustainability journey. As the Responsibility to Communities section of this report shows, whether the focus is on improving access to health care in Indonesia through our PT Inco hospital and medical clinics, training a new workforce for our Goro development project, or providing adult education to people in Voisey's Bay, our goal is to help the villages, towns and regions where we operate develop, diversify and succeed.
As part of our commitment to continuously advancing our sustainability efforts, CVRD Inco recently developed a new Sustainable Development Policy. This Policy builds on the principles that guided our action in previous years. We are introducing our new Policy in this report. We do so in the interests of accountability and transparency – and to clearly illustrate that we are indeed travelling forward on our
sustainability journey.
Sustainable Development Policy
CVRD Inco Limited will carry out our business activities in a sustainable manner. We are committed to being an industry leader in sustainable development. This Policy sets forth CVRD Inco Limited's commitment to protecting the health, safety and environment of our employees and contractors and the communities in which we operate. It also sets forth our commitment to social responsibility, including
working with our customers on the safe application of our products. The Policy applies to all of CVRD Inco Limited's activities globally from exploration, mining, processing, refining and marketing through decommissioning and post-closure.
To implement this Policy, CVRD Inco Limited will:
• Integrate sustainable development considerations into our business decision-making processes.
• Implement and maintain ethical business practices and sound systems of company governance.
• Uphold fundamental human rights and respect cultures, customs and values in dealings with employees and others who are affected by our activities.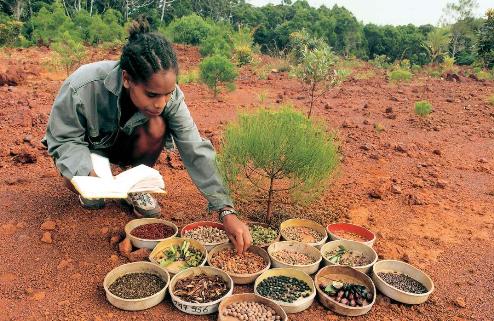 • Actively participate in the social, economic and institutional development of the communities in which we operate.
• Provide development opportunities for employees and encourage their participation in the continual improvement of our health, safety, environment and social performance.
• Comply with regulatory requirements and company health, safety, environment and social responsibility management systems, standards, codes of practice and guidelines.
• Work together with stakeholders to:
– improve our knowledge of the social and environmental impacts of our business activities
– share and adopt improved technologies and best practices to prevent and minimize undesirable impacts through the life cycle of our products
– assess risks and implement risk management strategies based on social concerns, valid data and sound science.
• Through our product stewardship commitment, facilitate and encourage responsible design, use, re-use, recycling and disposal of our products and by-products.
• Contribute to the enhancement of the environment through activities such as the protection and improvement of biodiversity and responsible land use planning.
• Engage our stakeholders through open and transparent communication and verifiable reporting.
Murilo Ferreira
President and Chief Executive Officer
CVRD Inco Limited (July/2007)