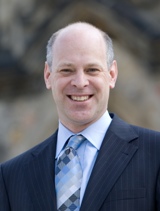 This speech was given to the Canadian Institute of Mining, Metallurgy and Petroleum (CIM) – North Central Branch, Prince George, British Columbia on June 26, 2008 by Pierre Gratton, President and CEO of the Mining Association of British Columbia.
Thank you for that kind introduction. It is a pleasure to be here to give what is, in fact, my maiden speech as President and CEO of The Mining Association of British Columbia. Actually, it's a pre-maiden speech, because I don't officially take the helm until next Monday.
I am also pleased that Prince George has reconstituted its CIM branch after a few years of dormancy – congratulations on this initiative. This is a trend we are seeing across the country and it reflects the strong period of growth we are in. But your resurgence is not just a good indicator of our good times. CIM and its many branches have a unique role to play across our country in getting the message out about our industry. You help to demonstrate to society that ours is a safe, dynamic, progressive sector committed to excellence, the sharing of best practices, technology and innovation.
I urge you to reach out and grow this branch and to look to play an active role in this community. One clear example of this is the leadership that our sector demonstrates in health and safety, with mining now the safest heavy industry in British Columbia – a tremendous accomplishment built on strong and respectful relationships between mine management, labour and government that we can all be very proud of.