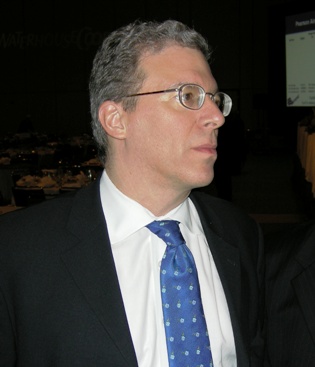 Introduction
Thank you for your welcoming introductions. It is a pleasure to be here to address you this afternoon. Over lunch we've been reflecting on what a great time it is to be in the mining industry.
When I started in the late 1970s all the way through to the 1990s we saw demand growth rates falling and prices steadily declining in real terms. Many of us can remember 60 cent copper, two dollar nickel and 50 cent aluminum. And this was only a few years back.
As the large attendance at this convention shows, our industry is back in fashion. We are seeing almost unprecedented demand for the metals and minerals we produce.
One of my daughters is studying in New York. She tells me a lot of unlikely people keep asking her about the resources industry. Resource stocks have become cool, even hip, like dot coms were. None of us can remember mining being here before. There's a whole new ballgame under way, with soaring asset valuations generating a great deal of excitement.
Rio Tinto's friendly takeover of Alcan last October, along with several other company realignments, are all indicators of how rapidly times are changing as globalisation gathers pace.
Our positive outlook is not unique; certainly BHP Billiton's conditional bid is a sign of others wanting what we have. While these are the best of times for our industry, the flip side is that it throws up a lot of challenges, which is my theme today.