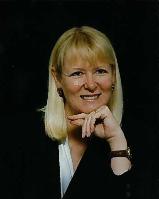 Marilyn Scales is a field editor for the Canadian Mining Journal, Canada's first mining publication. She is one of Canada's most senior mining commentators.
The history of the Las Cristinas gold project that CRYSTALLEX INTERNATIONAL of Toronto has tried to lay claim to is steeped in controversy and delay. But the squabbling may soon come to an end if Venezuelan president Hugo Chavez gets his way. He wants to nationalize the Las Cristinas project along with several other industries.
Placer Dome was one of the first companies to drill the Las Cristinas deposit in the early 1990s. The Canadian company formed a joint venture with Corporacion Venezolana de Guayana (CVG), and CVG remains the owner to this day. Crystallex was drilling the adjacent Albino concession at the time.
The entire Kilometre 88 area of Venezuela became one of the hottest gold plays in Latin America during the early 1990s. But the Las Cristinas deposit with 16.9 million contained oz of gold is the richest.
In 1997 Crystallex bought up a privately owned Venezuelan company said to own the rights to part of the Las Cristinas property. Placer Dome called the claim groundless, but it decided to suspend construction at Las Cristinas until the ownership question could be settled. In June 1998 the Venezuelan court dismissed Crystallex's claim, clearing the way for Placer Dome and CVG to move forward. The next year low gold prices forced Placer Dome put the project on hold.