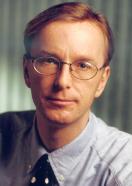 With such turmoil on global stock exchanges, one might wonder if Xstrata CEO Mick Davis and Vale CEO Roger Agnelli are trying to perform their proposed merger/takeover – difficult enough at the best of times – on the deck of a financial Titanic.
On Monday, many stock exchanges around the world witnessed the worst single day decline since the terrorist attacks of September 11, 2001. The TSX saw $90 billion evaporate while European exchanges wiped out $300 billion. In total, trillions of dollars in investment value were lost. The U.S. exchanges were closed for a holiday.
The "American contagion" as many are calling this stock market slaughter – due to the U.S. subprime mortgage fiasco and collapsing property values – continued Tuesday morning around the world including American exchanges.