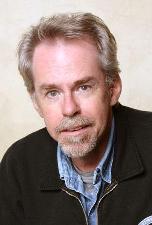 Sudbury's labour movement had its official birth on March 10, 1944, with the certification of Mine Mill Local 598, after a tumultuous gestation that was not without bloodshed. According to local labour lore, the triumph of union organizers after decades of failure stemmed directly from an equally historic and bitter defeat only a few years earlier: the crushing of the Mine Mill certification strike in the Kirkland Lake gold camp during the winter of 1941-42.
Several of the union's key organizers headed south to Sudbury following the failure of the four month strike at the fabled Golden Mile in the hopes of snatching victory from the jaws of defeat, and, in the event, they succeeded beyond their wildest dreams.
The 11,000 hardrock miners, mill, smelter and refinery workers who became trade unionists that March were the newest members of a union with a long and storied history in the hardrock mining camps of North America. Founded originally as the Western Federation of miners in 1893, the union was renamed the International Union of Mine, Mill and Smelter Workers (IUMMSW) in 1916, but it was known to friend and foe alike as simply "The Mine Mill".