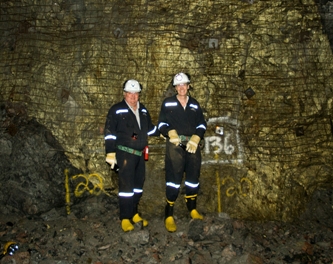 Last month, I had the pleasure of participating in the 16th Annual Sudbury Mining Week, not as President and CEO of FNX Mining, but as the event's Honorary Chairman.
It was appropriate to celebrate Mining Week in Canada, and especially in Sudbury – one of the most prolific mining camps in the world.  In Canada, mining contributes $40 billion dollars or 5% of Canadian GDP every year and pays $4.7 billion in corporate taxes alone.  This industry directly employs 370,000 Canadians and is the largest private sector employer of Aboriginals.  Canada remains the leading source of new capital for the global mining industry accounting for 36% of the $53 billion raised in 2007 or net $19 billion. 
As a mining engineer who has spent his career in Africa, the United Sates and Latin America, I can confirm that there are few places in the world where mining is embraced and supported as it is in Sudbury.