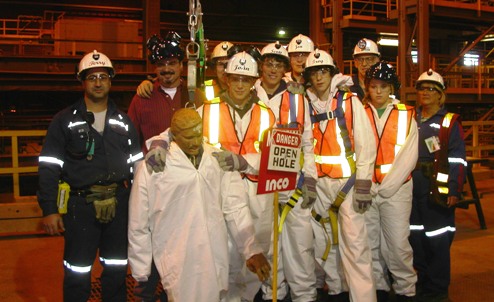 Imagine yourself in Grade 12 again. What do you remember? Did part of your schooling include visiting an underground mine and witnessing the various career opportunities available there? Do you remember receiving certification awareness training at a local employer, alongside other workers in the plant? Upon graduation, were you able to say that you had the skills and knowledge to pursue your postsecondary destination of choice, had spent time shadowing the types of jobs you were interested in, and had acquired a number of certifications that made you more appealing to employers?
These opportunities are now being provided to our youth thanks to a new Ministry of Education initiative – the Specialist High Skills Major (SHSM). This program, launched in September 2006, is part of the Student Success Initiative, a province-wide strategy to expand learning opportunities for students and support success for all.
Students enrolled in a SHSM focus their learning on a specific economic sector while meeting the requirements for their secondary school diploma (OSSD).