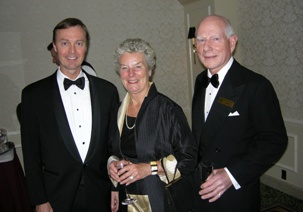 In January 2007, Teck Cominco Limited President and CEO Donald R. Lindsay announced a $10 million donation to the Royal Ontario Museum (ROM) in Toronto to create three galleries highlighting minerals and the fascinating history of Canadian mining.
The donation – the largest corporate gift in the ROM's history – will establish the Teck Cominco Suite of Earth Science Galleries, the Teck Cominco Endowed Chair in Mineralogy and the Teck Cominco Digital Education Module in Earth Sciences, as well as create a new home for the Canadian Mining Hall of Fame.
At the time of the donation, Lindsay said, "We are proud to join the Museum and the Canadian Mining Hall of Fame in educating students and delighting Museum visitors with the wonders of the earth sciences." He continued, "Bringing the Hall of Fame to the new ROM is a natural fit, complemented by exhibits that investigate the link between Earth's resources and everyday life. The ROM has boldly embraced a philosophy of innovation that resonates deeply with Teck Cominco."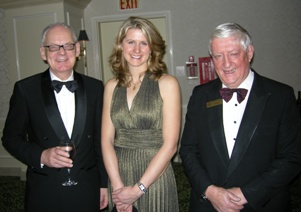 The following speech was given by William Thorsell, Director and CEO of the Royal Ontario Museum updating the audience at the Canadian Mining Hall of Fame induction ceremony and dinner about the organization's new home.