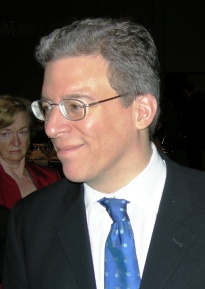 Good afternoon ladies and gentlemen.
I would like to begin by thanking the Canadian Club for the invitation to speak here today. I am aware of the long and proud history of this forum, which Rio Tinto Alcan is pleased to support as an associate corporate member.
My visits to Montreal are frequent enough these days that I am beginning to feel very much at home here. Of course, Montreal is home to the global headquarters of our Rio Tinto Alcan product group, and also serves as the Canadian hub for Rio Tinto's other extensive interests in this country.
Last month, we brought our Board of Directors into town for a regularly scheduled meeting and we also hosted a visit for a group of analysts and institutional investors from Australia, the UK and elsewhere. Aside from the opportunity to sample your famed Montreal hospitality, the visitors were given a first-hand look at our aluminium facilities in the Saguenay—Lac-Saint-Jean region. I am pleased to report that they
were suitably impressed with the high calibre of our Quebec operations, both existing and planned, — the people and organisation. They gave the visit some glowing reviews.