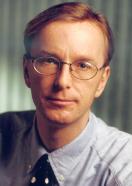 In 2008, for the first time in human history, more than half of the global population will be living in cities. The planet is undergoing the largest wave of urban growth ever, spearheaded by the massive migration of Chinese farmers to their cities.
Access to mineral commodities is critical if this trend of urbanization and industrialization in China, India and much of the rest of the lesser developed nations are to continue. This is no ordinary boom-bust cycle. We have entered a "once-in-a-generation," long-term commodity boom that will ensure that Sudbury remains prosperous for decades to come.
However, an explosive demand for skilled mining geologists and engineers to find and develop the future mineral deposits as well as keep the present ones running will be one of the most significant global challenges the mining industry faces. Especially since a large number of the current generation are close to retirement.