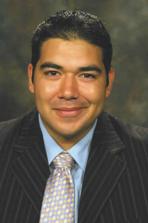 Juan Carlos Reyes is the organizer of the annual Learning Together conference and an aboriginal consultant with Efficiency.ca. He is passionate about human rights and works tirelessly to help improve the lives of Canadian aboriginal people.
Let me begin this article by testing your knowledge of a famous case involving the mining industry and aboriginal communities.
Do you remember the Mica Bay incident — the one where a group of aboriginal leaders, dissatisfied with the federal government's decision to grant inappropriate mining permits and its disregard to local aboriginal land claims, decided to forcibly take over a mine?
The events unfolded when a band of Indians and Métis, led by the renowned Chief Shinguakouse, travelled from Sault Ste. Marie along the shores of Lake Superior for about 200 miles to Mica Bay, where they assailed the mining installations of the Quebec Mining Company. This armed initiative by a group estimated at between 30 and 100 strong inclined the company agent, John Bonner, to surrender without resistance. The incident shocked the government, who proceeded to send a force of 100 rifles to suppress this "Indian uprising."
If you don't remember, it's OK. I am certain that you are not alone — this incident took place in 1849, predating even confederation. I wanted to highlight this occurrence, however, to illustrate how long the mining industry's relationships with aboriginal peoples have been strained. At the time of the Mica Bay incident, Lord Elgin, the Governor General of Canada, had said: "I cannot but think that it is much to be regretted that steps were not taken to investigate thoroughly and extinguish all Indian claims before licenses of exploration or grants of land were conceded by the government in this territory. This omission is the pretext for the present disturbances and renders the Indians much more difficult to treat with."