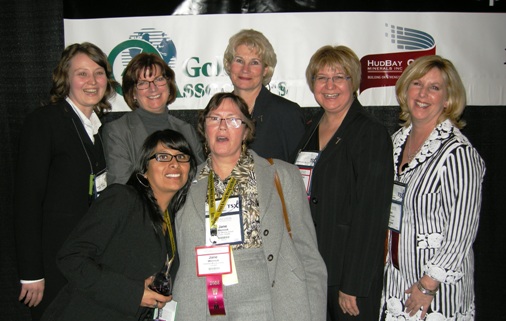 Small groups, organizations and networks of women related to the mining industry have existed for decades all over the world.  Until recently, there has been little or no interaction between any of them. That all changed in the summer of 2007 when a major fund-raising effort captured the imagination of mining industry people across the country and beyond.
The Women in Mining (WIM) – Toronto Branch decided to form a team for the two-day, 60-km Weekend to End Breast Cancer, an annual event benefiting the Princess Margaret Hospital Foundation, one of the top five comprehensive cancer research centres in the world. 
During lunch in June after one of the many training walks, one of the team suggested that a goal of $200,000 and taking first place in the overall fund-raising was "not only reasonable but easily achievable" given the links that each of the members had and the size of the industry.  This was quite a feat considering the event had over 5,300 walkers, 1,000 volunteers and raised $17.3 million that year.
The goal was achieved through extensive communication and networking.  Links were established with branches across Canada, the US and around the world.  Everyone was committed to the cause as it represented a very loud voice for women in mining and also showed just how much the mining industry cared.  Over 399 donations came in, including money from 66 companies involved in mining, engineering, law or finance—a virtual Who's Who of large and small mining firms.  The WIM team was recognized for its efforts by Canadian Mining Hall of Fame chair Don Worth during his organization's annual dinner in Toronto in January 2008.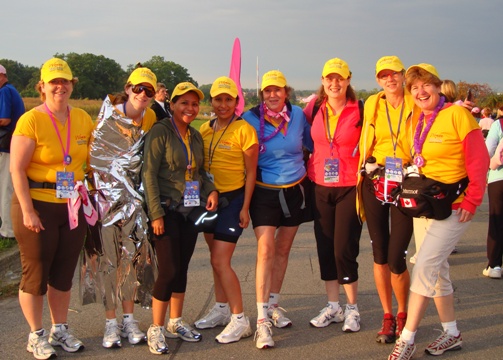 The walk was a major catalyst for other opportunities: increasing membership across all Branches; seeking out, discovering and communicating with other WIM groups around the world; launching WIM networks in other locations, across Canada and in such places as Moscow, Brazil, Argentina, Chile and Peru. 
The Inaugural International WIM Reception at the PDAC convention in March 2008 drew a crowd of 450.  Golder Associates shared half its double booth at the PDAC trade show with WIM, giving the group a highly coveted base for publicizing its reception.