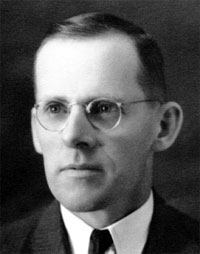 ErnesThe Canadian Mining Hall of Fame honours the mine finders and developers who helped develop our northern and rural regions and created enormous wealth for the country. For more exciting profiles on the individual who made Canada a global mining powerhouse, go to: http://www.halloffame.mining.ca/halloffame/
t Craig was the first general manager of Falconbridge Nickel Mines, building a mine and a townsite in the late 1920s that became the foundation for the international powerhouse that now operates under the Xstrata banner. One of 12 children born in Kearney, Ont., Craig left school early in search of employment. He found his calling at age 19, when he began working in the emerging mining camps of Eastern Canada.
As he helped build and manage various mines, his talents caught the attention of the legendary mine-finder, Thayer Lindsley, who appointed him the first general manager of Falconbridge Nickel Mines in 1928, the year the company was founded.