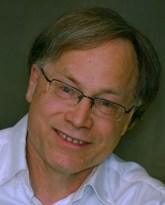 Dr. David Robinson is an economist at Laurentian University in Sudbury, Canada. His column was originally published in Northern Ontario Business.
Harper has adopted the coalition budget. He will spend up to $30 billion to moderate the recession that he recently discovered. That is $895.66 for each man, woman and child in Canada. Northern Ontario has 678,900 of Canada's 33,495,032 citizens. Our share of the stimulus package is $563 million. We should make sure it is well spent.
Economic stimulus is not about bailing out companies by giving them money. It is about helping businesses survive by stimulating demand. That's why there is so much emphasis on  infrastructure projects. Infrastructure usually means roads, and other public works. Infrastructure projects put the construction industry to work. The construction industry hires unemployed workers. Since supplies are generally bought locally, infrastructure projects boost the local economy.
Tax cuts, on the other hand, are a very poor way to help Northern Ontario. If you give every Northerner $895, a lot of it would be spent on consumer goods. Canada imports consumer goods, so a tax cut goes almost directly to foreign producers. The Harper-Flaherty GST cut was terrific for our trading partners.