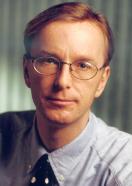 There is no doubt that the impending recession in the U.S. is causing economic upheaval across Ontario which exports about 86% of its manufactured goods to our southern neighbour.
Over the next few years as the province copes with a high Canadian dollar, competition from China and high energy prices, many communities in Ontario may be faced with a declining standard of living unless we can find sustainable solutions.
However two recent reports confirm that the commodity super-cycle has a long life ensuring that Sudbury – the location of approximately half of the province's mining production – will be an island of prosperity as the region's mineral products, supply and service sector and mining expertise is in great demand around the world.