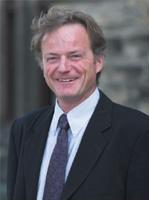 Paul Stothart is vice president, economic affairs of the Mining Association of Canada. He is responsible for advancing the industry's interests regarding federal tax, trade, investment, transport and energy issues. This article was originally published in May, 2007.
There is no shortage of printer's ink being spilled in recent years writing about the emergence of the Chinese economy. This is, without question, one of the top global news stories of the past decade. After 15 years of double-digit annual growth, the size of the Chinese economy has now reached a state where continued double-digit growth has very meaningful implications for many industries and countries.
Where 10 per cent growth in 1990 may not have had much impact on a global scale, similar growth in
2007 on a much larger economic base has reverberations throughout the global economy.
The emergence of China as a world economic power, and its continued growth, will have direct implications for the Canadian mining industry in three important areas.
Impact 1 – Driver of World Mineral Prices
First, China remains the prime driver of world mineral prices. China is building a domestic infrastructure for 1.3 billion people and is concurrently expanding its role as the world's manufacturing centre for many product areas. The country simply cannot meet its own needs for copper, zinc, nickel, and other core ingredients of a transportation, power, and communications infrastructure.