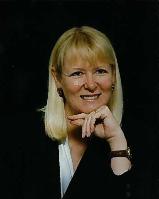 Marilyn Scales is a field editor for the Canadian Mining Journal, Canada's first mining publication. She is one of Canada's most senior mining commentators.
Imagine finding an exceptional, gem-quality white diamond weighing 189.6 carats. ROCKWELL DIAMONDS of Vancouver has done exactly that at its Klipdam mine near Kimberley, South Africa. The company reports that the stone is "oval in shape, somewhat flattened and strongly resorbed, and shows features typical of top colour high-value Type-2 gemstones."
That description is sure to get everyone's attention. So will the pictures of diamonds as large as 212-ct in the Diamond Gallery at www.RockwellDiamonds.com.
No less worthy of attention are recent exploration efforts for Canadian diamonds. Teams are finding diamonds and kimberlites at an astonishing rate this summer. Here are a few of them.
Vancouver's COMMITTEE BAY RESOURCES and INDICATOR MINERALS reported the discovery of kimberlite boulders at the Borden project in Nunavut. Indicator minerals were visually identified in the float, and samples of the boulders have been sent for analysis.