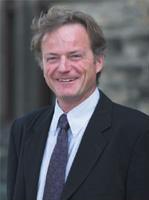 Paul Stothart is vice president, economic affairs of the Mining Association of Canada. He is responsible for advancing the industry's interests regarding federal tax, trade, investment, transport and energy issues.
For a number of reasons, natural resource development in the Canadian North is emerging as one of our country's most exciting economic policy issues. Climate change, the human resources gap, high mineral prices, potential economic benefits to aboriginal groups, northern sovereignty, and the efficiency of environmental review processes are among those national issues that are closely integrated with northern resources and that will influence the pace of development.
The relationship between natural resources and northern development has been hit and miss throughout Canada's history. It presently remains very unclear whether the necessary array of variables will fall into place, leading to a sustained boom in northern economic development, or whether key pieces will go missing and the full long-term economic potential will again be missed. In this sense, one could logically have either an optimistic or pessimistic take on future developments.
On the positive side, there are three general variables that should lend an air of optimism. First, the level of mineral exploration spending underway in northern Canada can best be described as staggering. Driven by historically high global mineral price levels, companies will spend some $440 million in the three northern territories on mineral exploration and deposit appraisal in 2007, up from $160 million five years earlier. Approximately one of every 20 dollars in mineral exploration worldwide is being spent in the three Canadian territories. Companies are seeking potential developments in uranium, diamonds, gold, and other minerals in northern Canada.