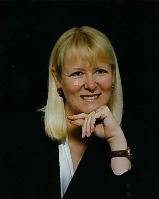 Marilyn Scales is a field editor for the Canadian Mining Journal, Canada's first mining publication.
We have all heard that "timing is everything", and that truism applies as much to mine development as to anything. It seems that there is a growing number of new mines planned in Canada just as analysts warn of major corrections in commodities prices.
Softer prices are a result of a strengthening U.S. dollar, according to analysts. Oil prices have dropped to a three-month low, if one considers $119/bbl to be low. Perhaps it is compared to $140/bbl. The much-anticipated $1,000/oz threshold for gold was topped only three days in March 2008. The price of the yellow metal has been bouncing up and down since then from $850 to $990, averaging $900 so far in August. Copper has fallen from its high of over $4.00/lb in June this year back to approximately $3.50, and the pundits predict further losses. The zinc price is continuing to slide from its late 2006 high of slightly over $2.00/lb to under $1.00. Nickel reached a high of $24.00/lb in the first half of 2007, but it, too, is giving up ground, finishing June 2008 in the $8.00 neighbourhood. Analysts are beginning to say that even potash prices have peaked. And so it goes.
All of us mining industry watchers know this is a cyclical sector. Five years of rising prices have spurred exploration efforts around the world and across Canada. Many would-be miners want to cash in on the boom. The question becomes how many of them can do that before prices soften to the point that projects are once again shelved?