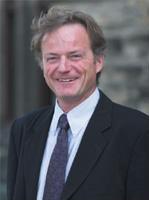 Paul Stothart is vice president, economic affairs of the Mining Association of Canada. He is responsible for advancing the industry's interests regarding federal tax, trade, investment, transport and energy issues.
The mining industry's fundamental importance to the Canadian economy actually predates Confederation. The fact that the Geological Survey of Canada was founded in 1842, a full quarter century before Confederation, speaks volumes about the role that mining has played throughout Canadian history. To this day, the industry remains the backbone of over 100 communities, including larger communities such as Sudbury, Flin Flon, Thompson, Timmins, and Trail.
The industry's presence also extends well beyond the mine site to include smelters, refineries, and semi-fabrication operations – defined broadly the industry employs almost 400,000 Canadians. In the larger urban setting, the industry is important to the financial and legal community in Toronto, and features an exploration cluster in Vancouver, and research and headoffice activity in Montreal, among other examples. Beyond this, several thousand supplier firms provide engineering, environmental, transportation, and other expertise to the industry. Internationally, companies funded on the Toronto Stock Exchange have over 4,000 mining projects in play in foreign countries, and Canadian mining firms have some $50 billion in direct investment abroad.