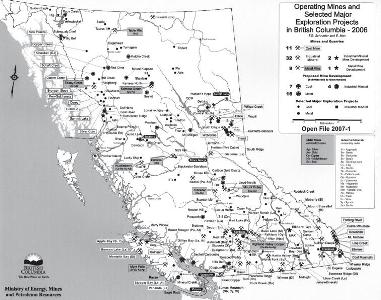 Hidden in the Rock – Porphyries (British Columbia)
Those who seek minerals in porphyries would be advised to follow the old adage, "Go west young geologist," as this form of igneous activity is found in young rock with large crystals. Deposits are usually large but the trade-off is in low-grade mineralization. The name porphyry comes from the Latin for its colour purple and has associations with royal or imperial qualities dating back to the Romans. In Canada, British Columbia enjoys the lion's share of this rock, which contains the largest resources of copper, significant molybdenum and 50% of the gold in the province.
British Columbia is copper-rich, and mining of the metal commenced in the late nineteenth century. Many mines have been worked in the province over the past 125 years, and there are currently still some porphyry deposits of interest.