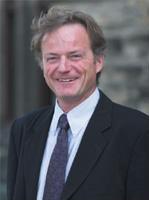 Paul Stothart is vice president, economic affairs of the Mining Association of Canada. He is responsible for advancing the industry's interests regarding federal tax, trade, investment, transport and energy issues.
Few industry sectors are subject to as much scrutiny from environmental and social groups as the mining industry. Mineral extraction and processing, virtually by definition, involve intrusion upon the landscape — whether to conduct open pit or underground mining, to build access roads and power lines, to remove exploration samples, or to treat and manage waste products. These actions represent encounters between humans and the surrounding environment — and the attendant need to manage and minimize the risk that accompanies these encounters.
In the Canadian context, mining can involve accessing lands situated within the Boreal Forest. Accessing land and resources in northern Canada can frequently raise issues of aboriginal rights and relationships. Comparable issues, though on a greater scale, face the mining industry in its international operations, which often occur in countries with less developed infrastructure and with thinner environmental protection and community consultation capacities.