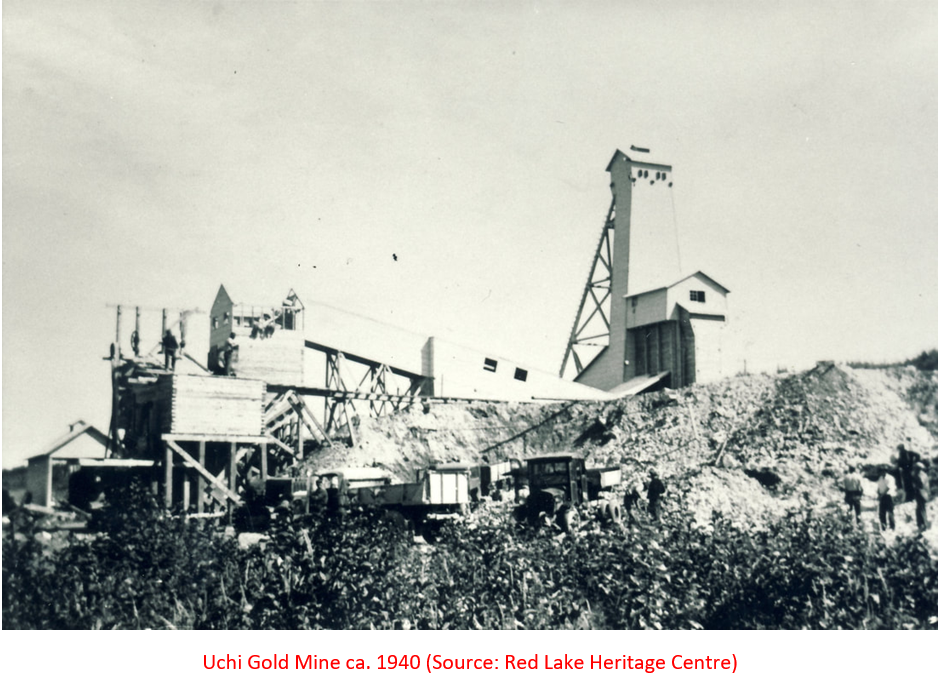 https://argogold.ca/
Judy Baker is President and CEO of Argo Gold and Delio Tortosa is a geological consultant.
After a 25-year lag in gold exploration in the Uchi Gold Camp, Argo Gold Inc. has been reviving exploration discovery interest in the 'shadow of the headframe' south of the historical Uchi Gold Mine with its high-grade Uchi Gold Project in Northwestern Ontario.
During the mid-1930s to the early 1940s, four gold mines were developed by Uchi Mines Ltd. under the direction of Jack Hammel, a well known mine developer in the Red Lake area. The gold mines are in the southeast end of the Birch-Uchi Greenstone Belt, about 100 km east of the prolific Red Lake Greenstone Belt.
Argo Gold's Uchi Gold Project of 22 square kilometers of 100% owned claims is the highly prospective, yet relatively unexplored ground immediately south and on trend with the historical mines.