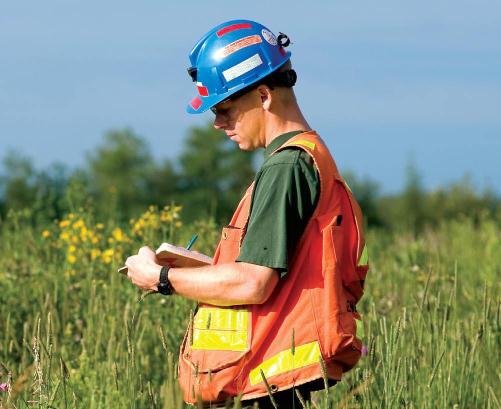 This article is from Goldcorp's new Corporate Social Responsibility in-house publication called Above Ground. (Fall/Winter 2010 issue)
Shania Twain's hometown is a hive of activity as Goldcorp does a clean sweep – enriching habitat, raising honeybees and creating trails.
In the 100-year-old city of Timmins, Ontario (the "City with a Heart of Gold"), resides another centenarian – Goldcorp's Porcupine Gold Mines (PGM). Since its discovery in 1910, PGM is North America's longest continually operating gold mine – a testament to the mineral richness of this region.
Hence the allure to companies over the century – some digging in then ducking out, others going bankrupt and too many leaving unsafe lands behind. Over 20 abandoned mines blighted the PGM site for decades, until Goldcorp acquired the complex in 2006 and committed to resurrecting the lands as wildlife habitats, nature trails, green fields and even a new and improved sliding hill.
"We are not just here to take the resources and not give back," says Dave Bucar, Strategic Development Manager for PGM. "In the past three years, we've spent upwards of $24 million just on reclamation of properties that we may never mine again… but it's our duty to go in and clean these up." Continue Reading →