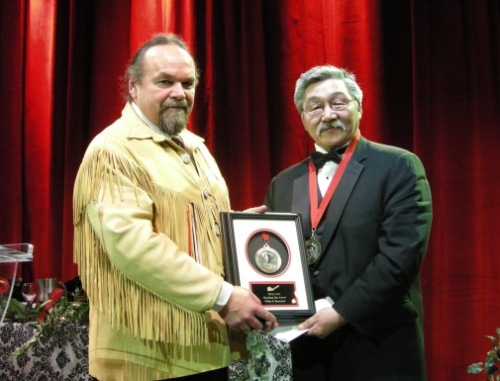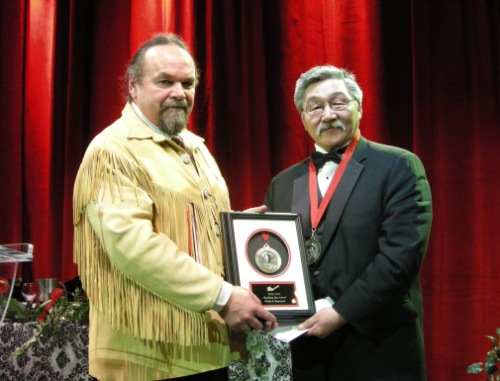 The PDAC Skookum Jim Award is named after Skookum Jim, the Aboriginal leader of the group that discovered the Yukon Klondike goldfields, one of Canada's most important mineral discoveries. Recipients of this award will have demonstrated exceptional achievement and/or service in a Canadian Aboriginal-run service business for the Canadian mining industry or a Canadian aboriginal exploration or mining company or made a significant individual contribution to the mineral industry either technically, through a business venture, or through a mineral discovery.
Willie S. Keatainak is recognized for his key role in negotiating the Raglan Agreement, encouraging  others to take advantage of the opportunities that the Raglan mine offers, and his longstanding involvement in Nuvumiut Developments, an Inuit community-based company serving the mining industry.
Keatainak is on a mission to better the lives of his people, the Inuit living in communities in far northern Quebec, especially those in his home village of Salluit, situated on the northern tip of the Ungava Peninsula.
In the early 1990s, as the mayor of Salluit, Keatainak acted as the chief negotiator on a team seeking long-term economic stability for Inuit communities through the development of Falconbridge Ltd.'s Raglan nickel depostis, emplaced in the nearby Cape Smith-Wakeham Bay ultramafic belt.