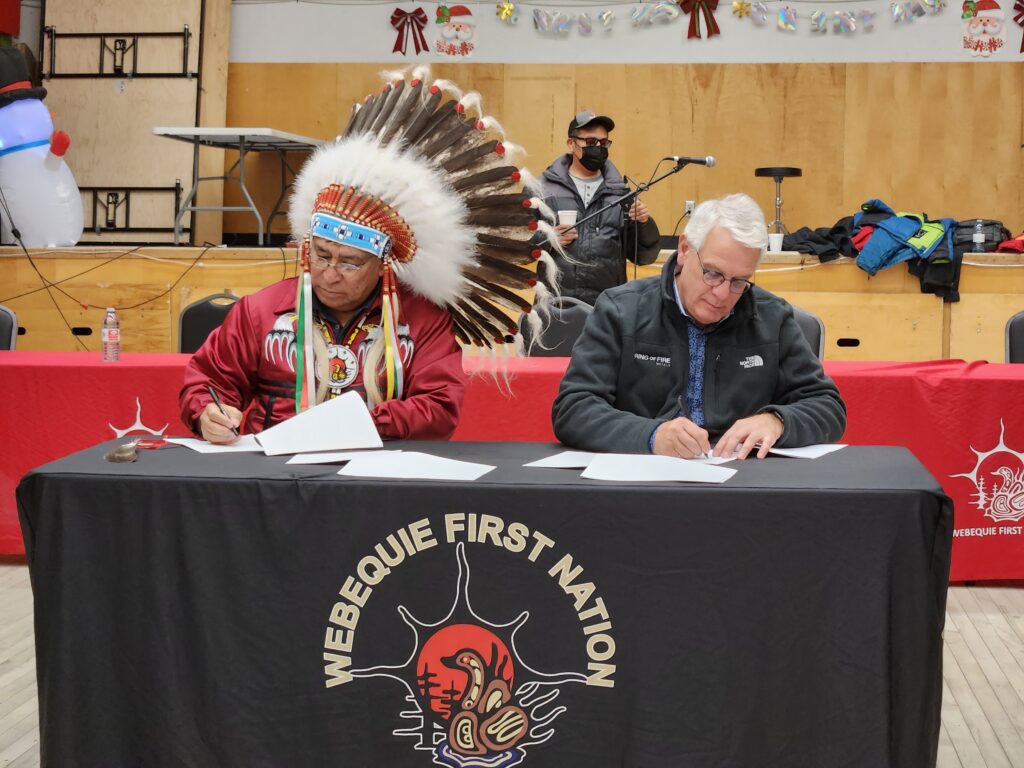 Webequie First Nation Chief, Cornelius Wabasse, and Ring of Fire Metals Acting CEO, Stephen Flewelling, sign a Memorandum of Understanding in Webequie on Ring of Fire development.
Ring of Fire Metals (RoFM) and Webequie First Nation (Webequie) have signed a Memorandum of Understanding (MOU) outlining a framework for collaboration on proposed development in the Ring of Fire.
The MOU details how the two parties will work together to progress ongoing exploration activity in the region as well as negotiations on a partnership agreement for the proposed Eagle's Nest mine.
Webequie Chief, Cornelius Wabasse, said "As leaders and critical decision makers, we have a social responsibility with our members and that is to find ways to sustain our community through long term relationship agreements that will bring and foster livelihood.