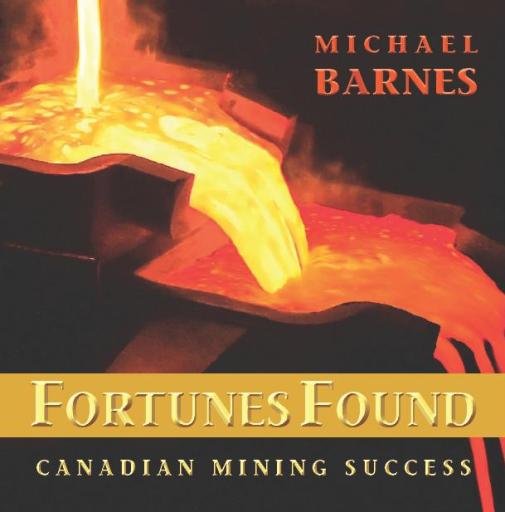 Michael Barnes is the author of more than fifty books about characters, communities, mining, and police work. He is a Member of the Order of Canada and makes his home in Haliburton, Ontario, Canada. While living in Northern Ontario most of his life, he has come to know and admire those who make their living in the mining industry.
To order a copy of "Fortunes Found – Canadian Mining Success" go to: General Store Publishing House
For an extensive list of articles on this mineral discovery, please go to: Ontario's Ring of Fire Mineral Discovery
Ontario's Ring of Fire Discovery
The hour-long flight offers an overview of small trees, narrow, winding rivers, and small lakes. The aircraft skims along at 283 knots and bumps down on schedule on the dirt runway at Fort Hope, whose traditional name is "Eabmetoong." This settlement is on a fairly large lake, and the name means "the reversing of the water place." The pilots stow baggage that accompanies the newcomers. One young mother has her baby in a soft, moosehide-covered tikanagan, the cradle of the Cree. The flight to Landsdowne House or Neskantaga is only about ten minutes. The population is similar to that of Fort Hope, less than 300 persons for this settlement on Attawapiskat Lake. The plane takes off and has another short hop of fifteen minutes before arriving at Webequie, the third dirt runway of the trip.
Although the resident population is only 253 persons, Webequie is an important community, as it is a jumping-off point for northern exploration camps. The band council has taken a 20 percent share in a drilling company, and local entrepreneurs have formed a logistics company to provide services to camp operators. This village is 540 kilometres by air from Thunder Bay. Continue Reading →